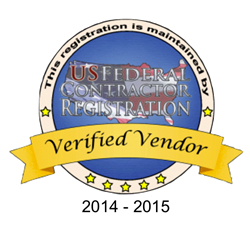 Orlando, FL (PRWEB) May 08, 2014
According to GovernmentContractingTips.com, 8(a) Small, Disadvantaged contracts are designed to give small disadvantaged businesses the support they need to compete in federal and private sector procurement markets. A socially disadvantaged status is presumed when the subject has been subjected to racial or ethnic prejudice or cultural bias because of their identification as a member of certain groups without regard to their individual qualities. Groups that are presumed to be socially disadvantaged include African Americans, Hispanic Americans, Asian Pacific Americans, Native Americans and Subcontinent Asian Americans. Other groups may also be eligible if they can show through a preponderance of the evidence that they are disadvantaged due to their race, ethnicity, gender, physical handicap or having lived in an environment isolated from the mainstream of American society.
However, these contracts have proven of the years to turn small businesses into multi-million dollar businesses. US Federal Contractor Registration has helped 8(a) Small, Disadvantaged businesses win these types of federal set-aside contracts for years. US Federal Contractor has tracked down the top 3 8(a) Small, Disadvantaged business government contracts in the state of Colorado and they are as follows:
Operations, Maintenance, and Repair Services for Denver Federal Center, Team 4, located in Lakewood, Colorado and the Cesar E. Chavez Memorial Building located in Denver, Colorado
Solicitation Number: GS-08P-14-JA-D-0019
Agency: General Services Administration
Office: Public Buildings Service (PBS)
Location: Denver Federal Center Svs Center Division (8PSDP)
Repair HTHW Phase 2
Solicitation Number: FA7000-14-R-0012
Agency: Department of the Air Force
Office: Direct Reporting Units
Location: USAF Academy - 10 CONS
Y--4th Infantry Division (ID), Combat Aviation Brigade (CAB), Consolidated Fire, Safety, and Security Facility, Fort Carson, Colorado
Solicitation Number: W9128F-14-B-0005
Agency: Department of the Army
Office: U.S. Army Corps of Engineers
Location: USACE District, Omaha
Businesses that are interested in learning more about the 3 listed 8(a) Small, Disadvantaged government contracts listed above in the state of Colorado can call (877) 252-2700 Ext 1 to speak with a Acquisition Specialist at US Federal Contractor Registration to start the bidding process. Businesses that are interested in becoming properly registered in the mandatory federal database System for Award Management (SAM) to start bidding on these contracts can call the listed number or go to the SAM.gov Online Registration page.
US Federal Contractor Registration has registered over 60,000 private sector businesses in the SAM registration some of which include McGraw Hill, HP, Wells Fargo, Xerox, GoodWill, Dixie, UPS, Heinz, Sheraton Hotels, Marriott, Westin, Interstate Oil, CITI, and Coldwell Banker. As well as academic institutions and colleges like NYC, Northwestern, Oxford, Southwestern, and Mercer. Numerous federal agencies like US Army, US Navy, Veteran Affairs and United States Department of Agriculture have also had their government paperwork facilitated by US Federal Contractor Registration Case Managers.