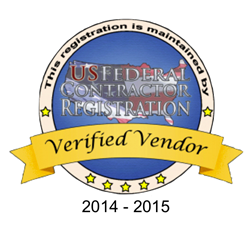 Orlando, FL (PRWEB) June 07, 2014
US Federal Contractor Registration recently conducted the DAPA registration for ARKRAY USA, Inc.. This will now make ARKRAY USA, Inc. a key supplier of medical supplies and/or pharmaceuticals with the Defense Logistic Agency (DLA). ARKRAY USA, Inc. is currently one of the top manufacturer of cost-effective diabetes care products and clinical chemistry equipment that are simple, convenient and easy-to-use. Their products include blood glucose meters, test strips, safety lancets, insulin safety syringes and urine chemistry. ARKRAY USA, Inc. is an excellent example of the type of business that can make a great fit for the Distribution and Pricing Agreement (DAPA) with the DLA.
The DAPA Registration is an agreement between DLA Troop Support and the suppliers of the Medical/Surgical Prime Vendor (MSPV) Program. Registering in DAPA will allow your goods and/or services to be used through the MSPV, which in turn is supplied to the DLA. DAPA will create the selling price of a contractor's services/goods and will legally allow the DLA to distribute the contractor's products/services to government-wide customers. The MSPV Program is broken down into two different sections: general DAPAs and equipment DAPAs. The general DAPA supports the distribution of medical procedure pharmaceuticals and medicines.
DAPA is one of the many registration types US Federal Contractor Registration facilitates for government contractors. Every business must first acquire a DUNS number and become registered in System for Award Management (SAM) prior to registering in DAPA. That goes the same for federal set-asides such as 8a, GSA Schedules, HUBZone, WOSB, VETBIZ, etc. US Federal Contractor Registration encourages businesses once they have been properly registered in SAM to create an effective government marketing campaign to procurement officers and start a simplified acquisition program if they are a qualified small business.
US Federal Contractor Registration has registered over 60,000 businesses in System for Award Management (SAM). Some of the businesses include Fortune 500 companies, non-profits and even government agencies like the DoD and USDA. Businesses have chose US Federal Contractor Registration because of their professional track record and global procurement connections.
US Federal Contractor Registration is encouraging businesses to use other their service to become properly registered for government contracting. US Federal Contractor Registration prepares a contractor for the road that is ahead in government contracting. Some of US Federal Contractor Registration's services include yearlong technical support, annual SAM migration updates, a USFCR federal buyer newsletter, the creation of a FEMA Vendor profile, grant assistance if needed, NAICS code research and the highly-recognized Verified Vendor Seal of Approval.
US Federal Contractor Registration has registered over 60,000 private sector businesses in the SAM registration some of which include McGraw Hill, HP, Wells Fargo, Xerox, GoodWill, Dixie, UPS, Heinz, Sheraton Hotels, Marriott, Westin, Interstate Oil, CITI, and Coldwell Banker. As well as academic institutions and colleges like NYC, Northwestern, Oxford, Southwestern, and Mercer. Numerous federal agencies like US Army, US Navy, Veteran Affairs and United States Department of Agriculture have also had their government paperwork facilitated by US Federal Contractor Registration Case Managers.