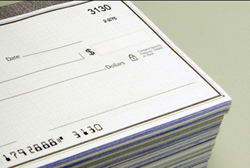 Washington D.C. (PRWEB) June 10, 2014
US Federal Contractor Registration is now offering Wide Area Workflow (WAWF) registrations to contractors involved in government contracting. When a government contractor wins an award from the federal government they are paid by the agency's procurement officer. In order to get paid contractors can set up an invoicing system to easily receive the contracting dollars they have earned. Wide Area Workflow sends invoices and can receive reports to and from selected agencies. With WAWF, a government contractor can even correct or resubmit rejected documents, receive email notifications of awaiting actions and view their status history with each federal agency for which they have conducted business.
If businesses decide to sign up for WAWF with US Federal Contractor Registration their registration will include:

Verification or creation of Dun & Bradstreet (D&B) Number
System for Award Management (SAM) Registration
WAWF Account Activation
Invoice Method Determination
Government POC Coordination
Invoice Tracking Application Creation
CPU Guideline Set Up
US Federal Contractor Registration is encouraging businesses to use other their service to become properly registered for government contracting. US Federal Contractor Registration prepares a contractor for the road that is ahead in government contracting. Some of US Federal Contractor Registration's services include yearlong technical support, annual SAM migration updates, a USFCR federal buyer newsletter, the creation of a FEMA Vendor profile, grant assistance if needed, NAICS code research and the highly-recognized Verified Vendor Seal of Approval.
US Federal Contractor Registration has registered over 60,000 private sector businesses in the SAM registration some of which include McGraw Hill, HP, Wells Fargo, Xerox, GoodWill, Dixie, UPS, Heinz, Sheraton Hotels, Marriott, Westin, Interstate Oil, CITI, and Coldwell Banker. As well as academic institutions and colleges like NYC, Northwestern, Oxford, Southwestern, and Mercer. Numerous federal agencies like US Army, US Navy, Veteran Affairs and United States Department of Agriculture have also had their government paperwork facilitated by US Federal Contractor Registration Case Managers.