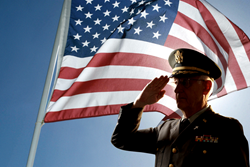 Washington D.C. (PRWEB) July 09, 2014
The Army is currently drafting a solicitation to create a new enterprise resource planning (ERP) system that would help efficiency and network with over 280 different contracting websites. The Army Contract Writing System (ACWS) will have around 8,000 users and make collaborating with financial management systems such as GFEBS, the Logistics Modernization Program and the Army Corps of Engineers Financial Management System an easier process. The draft of the ACWS will be released in the next few months and replace the existing systems of the Standard Procurement System (SPS), Procurement Desktop-Defense (PD2) and Procurement Automated Data, and Document System (PADDS).
Patrick Burden, the General Fund Enterprise Business System Project Manager stated, "Now what we haven't done is determined what platform will be used for that particular requirement. So it could be the same commercial-off-the-shelf product that we're executing and using for GFEBS or it could be another niche contract writing system provider that we will have to build an interface or integrate that COTS product with all of our financial management systems." US Federal Contractor Registration is currently encouraging management system contractors to become properly registered in System for Award Management (SAM) and start a direct marketing campaign to procurement officers in charge of the ACWS solicitation.
Businesses that are interested in learning more about government contracts can call (877) 252-2700 Ext 1 to speak with an Acquisition Specialist at US Federal Contractor Registration to start the bidding process. Businesses that are interested in becoming properly registered in the mandatory federal database System for Award Management (SAM) and start bidding on these contracts can call the listed number or go to the SAM Online Registration page.
US Federal Contractor Registration has registered over 60,000 private sector businesses in the SAM registration some of which include McGraw Hill, HP, Wells Fargo, Xerox, GoodWill, Dixie, UPS, Heinz, Sheraton Hotels, Marriott, Westin, Interstate Oil, CITI, and Coldwell Banker. As well as academic institutions and colleges like NYC, Northwestern, Oxford, Southwestern, and Mercer. Numerous federal agencies like US Army, US Navy, Veteran Affairs and United States Department of Agriculture have also had their government paperwork facilitated by US Federal Contractor Registration Case Managers.