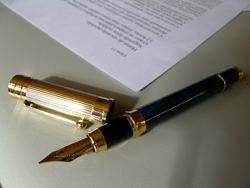 Orlando, FL (PRWEB) July 10, 2014
The 2014 National Black Chamber of Commerce (NBCC) Convention on Friday, July 11th at the Sheraton Hotel & Towers located in the heart of downtown Chicago, Illinois will have a segment that discusses available government contracts for minority owned businesses. US Federal Contractor Registration will lead the seminar discussing topics such as FedBizOpps, the Federal Procurement Data System, USASpending, Dynamic Small Business Search and the DLA's BINKS. All of the federal resources are used to access the federal marketplace in discovering available solicitations and awards.
Minority owned businesses and Black owned businesses have a number of different procurement opportunities available to them in the federal marketplace. Federal Set-Asides and procurement programs like HUBZone registration, the Simplified Acquisition Program, 8(a) registration, VETBIZ registration, Wide Area Workflow, GSA Schedule and Woman Owned Business Registration all play a huge factor in increasing the odds of Minority Owned Businesses winning government contracts.
Find out if your business qualifies for one of the following set-asides/programs by visiting US Federal Contractor Registration's website. John Wayne of US Federal Contractor Registration will be the Acquisition Specialist that is speaking at the 2014 NBCC Convention. The mission of the NBCC is to economically empower and sustain African American communities through entrepreneurship and capitalistic activity within the United States and via interaction with the Black Diaspora. If you would like to learn more about the National Black Chamber of Commerce or find out how to register for the 2014 convention, please refer to the link provided here.
US Federal Contractor Registration has registered over 60,000 private sector businesses in the SAM registration some of which include McGraw Hill, HP, Wells Fargo, Xerox, GoodWill, Dixie, UPS, Heinz, Sheraton Hotels, Marriott, Westin, Interstate Oil, CITI, and Coldwell Banker. As well as academic institutions and colleges like NYC, Northwestern, Oxford, Southwestern, and Mercer. Numerous federal agencies like US Army, US Navy, Veteran Affairs and United States Department of Agriculture have also had their government paperwork facilitated by US Federal Contractor Registration Case Managers.