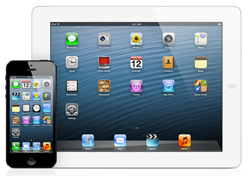 (PRWEB) July 21, 2014
US Federal Contractor Registration is the first government registration and marketing firm who coined the term and started created government-formatted websites for businesses involved in government contracting. Since the inception of the idea, GovKinex, a division of US Federal Contractor Registration has created over 1,400 government-formatted websites to date. Every GovKinex website helps market a business to federal agencies in an effort to win available government contracts.
In an effort to modernize government marketing, GovKinex has developed a government-formatted website template designed to help businesses reach procurement officers. What makes the design of the government-formatted template so innovative is that it was constructed to by pass government firewalls, spyware and security measures. This way procurement officers around the nation can view a businesses online profile without any issues or problems.
US Federal Contractor Registration's website development operation GovKinex has developed a government-formatted website package that works hand in hand with federal officials and business owners. Best of all, every GovKinex website is mobile ready for iPhone and Android compatibility. This makes it possible for government contractors to reach procurement officers on every available operating system, no matter what device contracting officers use to access the internet. These websites also allow businesses to market themselves directly to federal buyers. This service is a must have in today's federal marketplace.
In an effort to help businesses become registered and help the small business initiative US Federal Contractor Registration is encouraging businesses to use other their full service to become properly registered fro government contracting. Investing in US Federal Contractor Registrations full service plan prepares a contractor for all that is ahead. The full service includes yearlong technical support, annual SAM migration updates, added to the USFCR federal buyer newsletter, creation of a FEMA Vendor profile, grant assistance if needed, NAICS code research and the highly-recognized Verified Vendor Seal of Approval.
US Federal Contractor Registration has registered over 60,000 private sector businesses in the SAM registration some of which include McGraw Hill, HP, Wells Fargo, Xerox, GoodWill, Dixie, UPS, Heinz, Sheraton Hotels, Marriott, Westin, Interstate Oil, CITI, and Coldwell Banker. As well as academic institutions and colleges like NYC, Northwestern, Oxford, Southwestern, and Mercer. Numerous federal agencies like US Army, US Navy, Veteran Affairs and United States Department of Agriculture have also had their government paperwork facilitated by US Federal Contractor Registration Case Managers.