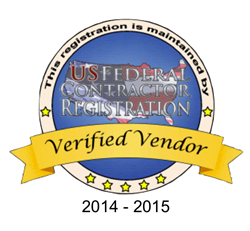 Orlando, FL (PRWEB) September 06, 2014
According to the SBA (Small Business Administration), the Historically Underutilized Business Zones (HUBZone) Empowering Contract Program was enacted into a law as part of the Small Business Reauthorization Act in 1997. Businesses can now qualify by determining if the location of their business is in what the federal government deems as a HUBZone. If the federal government determines that your business is located in a HUBZone or distressed area your business will be provided with more federal contracting opportunities in an effort to increase profit flow to your region.
US Federal Contractor Registration has helped HUBZone approved small businesses win these types of federal set-aside contracts for years. US Federal Contractor Registration has tracked down the top 3 HUBZone Business government contracts in the state of Oregon and they are as follows:
Marion Forks Day Use Improvements
Solicitation Number: AG-04R4-S-14-0004
Agency: Department of Agriculture
Office: Forest Service
Location: R-6 Western Oregon ZAP, Willamette NF
OR BLM ERFO 121-3301, Wells Creek ERFO Repair
Solicitation Number: DTFH70-14-B-00007
Agency: Department of Transportation
Office: Federal Highway Administration (FHWA)
Location: Western Federal Lands Highway Division
REDMOND AIR CENTER REGIONAL FIRE CACHE LAUNDRY SERVICES
Solicitation Number: AG-04GG-S-14-6400
Agency: Department of Agriculture
Office: Forest Service
Location: R-6 Central Oregon Acquisition, Deschutes NF
Businesses interested in finding out how they can subcontract for government contractors should call (877) 252-2700 Ext 1 and speak with a USFCR Acquisition Specialist. US Federal Contractor Registration is currently giving out free Federal Marketplace Evaluations to all businesses that decide to call in. The Federal Marketplace Evaluation helps businesses discover available government contracts, relevant federal set-asides, contact information for procurement officers and more.
About US Federal Contractor Registration
US Federal Contractor Registration is the world's largest third party registration firm that conducts everything from System for Award Management (SAM) to GSA Schedules. US Federal Contractor Registration testimonials and reviews are second to none with having registered over 65,000 businesses in System for Award Management. US Federal Contractor Registration has also registered and provided federal marketing solutions for businesses like McGraw Hill, HP, Wells Fargo, Xerox, GoodWill, Dixie, UPS, Heinz, Sheraton Hotels, Marriott, Westin, Interstate Oil, CITI, and Coldwell Banker; as well as academic institutions and colleges like NYC, Northwestern, Oxford, Southwestern, and Mercer. Numerous federal agencies like US Army, US Navy, Veteran Affairs and United States Department of Agriculture have also had their government paperwork facilitated by US Federal Contractor Registration Case Managers.