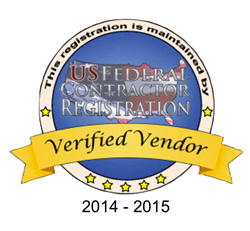 Washington DC (PRWEB) September 18, 2014
Verified Vendor R & R Express, Inc has been in the transportation business for over 27 years providing top-scale service to businesses in the private sector. After a few months of utilizing a US Federal Contractor Registration Simplified Acquisition campaign their business has found new fortune in the government contracting business. In recent months, the Federal Procurement Data System (FPDS), the database which shows all previously awarded government contracts has posted a new contract action under R & R Express, Inc. The United States Army has graciously awarded R & R Express, Inc a government contract for $353,786 for their transportation services.
According to R & R Express, Inc was established in 1982 and currently operates from their headquarters in Pittsburgh, PA. R&R Express, Inc is a 48 state carrier, with some Canadian rights and intrastate authority in OH, PA, AL, and MI. Their transportation fleet is primarily made up of flatbeds, and also operates a small number of vans and some specialty equipment. R & R Express, Inc started marketing to the government to gain a better foothold in the federal marketplace. By networking with procurement officers that had a track record of purchasing related small business transportation services they were able to triumph over their competition and win a government contract. The solicitation on FPDS showed that only three other businesses bid on the Army's solicitation. It is not uncommon for government contracts with pricing totals in the hundreds of thousands to have a low competition rate. Businesses generally do not know how to align themselves properly in the federal marketplace. That is why R &R Express, Inc reached out to Justin Jones of US Federal Contractor Registration for government marketing advice. R & R Enterprises purchased Simplified Acquisition campaign provided their business with the following services:

Creation of a government-formatted website
Customized Bidding Profile on Government Solicitation Database
Properly Formatted Profile Creation on Small Business Database
List of Procurement Officers with known track record of buying related items/services
List of Prime Contractors for related subcontracting opportunities
Government Registration Annual Renewal
FEMA Vendor Profile Creation
Developing federal Past Performance is extremely important in government contracting. Now that R & R express, Inc has been awarded their first government contract more opportunities will continue to present themselves. Procurement officers are constantly looking for properly registered small businesses in the federal marketplace. Procurement officers must award 23% of their overall budget each year to total small businesses and businesses that meet federal set-aside requirements. With the government spending roughly $500 billion every year on government contracts, 23% amounts to billions of dollars in small business revenue.
About US Federal Contractor Registration
US Federal Contractor Registration is the world's largest third party registration firm that conducts everything from System for Award Management (SAM) to GSA Schedules. US Federal Contractor Registration testimonials and reviews are second to none with having registered over 65,000 businesses in System for Award Management. US Federal Contractor Registration has also registered and provided federal marketing solutions for businesses like McGraw Hill, HP, Wells Fargo, Xerox, GoodWill, Dixie, UPS, Heinz, Sheraton Hotels, Marriott, Westin, Interstate Oil, CITI, and Coldwell Banker; as well as academic institutions and colleges like NYC, Northwestern, Oxford, Southwestern, and Mercer. Numerous federal agencies like US Army, US Navy, Veteran Affairs and United States Department of Agriculture have also had their government paperwork facilitated by US Federal Contractor Registration Case Managers.