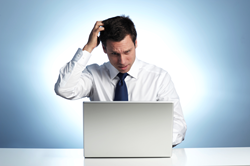 Washington D.C. (PRWEB) September 19, 2014
With about two weeks left in the final 2014 fiscal quarter, contractors are scrabbling to prepare their government resume in time. A government resume or better known as a Capability Statement is one of the most needed and widely used tools in government contracting. Procurement officers are constantly sorting through contractor after contractor to find which business best fits their solicitation. A well developed Capability Statement that follows all of the rules will stand out among the other bidders.
It is important to keep the overall look of a Capability Statement relatively simple. Procurement officers are just looking for the facts front and center. A good rule of thumb is to keep a Capability Statement under 250 characters. The reason why a business would want to make their government resume so short is because it needs to be versatile and flexible. Every business in the federal marketplace should place their Capability Statement on anything from marketing materials like brochures to federal databases like Dynamic Small Business Search (DSBS).
If a Capability Statement is several pages in length a procurement officer is most likely going to toss it on the rejection pile. It has been proven time and time again that a shorter Capability Statement is 10x more effective then a lengthly company write up. Every Capability Statement should include the following information:

Business name, point of contact, and contact information
DUNS number, CAGE code, and GSA contract number (if applicable)
Business's primary goods/services
Applicable set-aside eligibility (women owned, HUBZone, 8(a), etc)
NAICS and PSC codes
Brief description of the business's qualifications
Capability Statements are a great way to reach out to procurement officers across the nation. With connections to over 20,000 procurement officers and project managers, US Federal Contractor Registration helps businesses strategize and develop customized marketing solutions in order to win government contracts. US Federal Contractor Registration can send out a business's Capability Statement in three different campaigns: state, region, or nation-wide. These campaigns help business's target contracting officers that are currently looking to fulfill their available solicitations.
To learn more about how to draft a Capability Statement or get started networking with procurement officers call the Contractor Hotline at (877) 252-2700 Ext 1.
About US Federal Contractor Registration
US Federal Contractor Registration is the world's largest third party registration firm that conducts everything from System for Award Management (SAM) to GSA Schedules. US Federal Contractor Registration testimonials and reviews are second to none with having registered over 65,000 businesses in System for Award Management. US Federal Contractor Registration has also registered and provided federal marketing solutions for businesses like McGraw Hill, HP, Wells Fargo, Xerox, GoodWill, Dixie, UPS, Heinz, Sheraton Hotels, Marriott, Westin, Interstate Oil, CITI, and Coldwell Banker; as well as academic institutions and colleges like NYC, Northwestern, Oxford, Southwestern, and Mercer. Numerous federal agencies like US Army, US Navy, Veteran Affairs and United States Department of Agriculture have also had their government paperwork facilitated by US Federal Contractor Registration Case Managers.