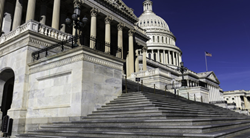 Washington DC (PRWEB) September 22, 2014
The United States Federal Government along with US Federal Contractor Registration are encouraging businesses to renew their government registration (better known as System for Award Management (SAM)) up to six months in advance to avoid issues. It is highly recommended that businesses renew their SAM registration early. Renewing early is key to preventing a vendor's placement on warning lists send out to contracting officers. These warning lists are formed when a vendor allows their SAM registration to enter into the 90-day expiration window.
The General Service Administration's (GSA) Federal Service Desk reminds businesses currently registered in SAM to be aware that every entity will start receiving renewal reminders up to 3 months in advance. Businesses that fail to renew early are at risk of expiring if system issue continue to occur with SAM. If a business is an active government contractor they should be constantly updating and tweaking their SAM profile. Active government contractors continuously adjust their Past Performance, include more North American Industry Classification System (NAICS) codes in their profile and review their Core Data in the Entity Record section of SAM. These steps help ensure a business's professional Entity Overview page looks well developed and prepared for all federal opportunities.
US Federal Contractor Registration Director of Marketing Max Timko stated about the renewal process, "We have noticed that there are a lot of businesses that wait up to the last second to renew their business. Naturally they become noncompliant in the federal system because they decided to put off the process, which is a huge mistake. There are businesses that call us up in a panic to help them renew fast because their business is being considered for a solicitation by an agency on FedBizOpps (FBO). By then it is usually too late and chances are the procurement officer will award the contract to a business that meets the minimum requirement. It is just too risky with all the competition in the federal marketplace these days to not be prepared. If you are not renewed in advance you put yourself at risk, plain and simple."
Businesses that wish to receive up to 180 days in advance notices of their SAM expiration can contact the US Federal Contractor Registration Contractor Hotline at (877) 252-2700 Ext 1 to schedule their renewal notices. Currently US Federal Contractor Registration is offering a free Federal Marketplace Evaluation to all its first time callers. The evaluation scans the federal arena for competition, available contracts and small business advantages for interested contractors.
About US Federal Contractor Registration
US Federal Contractor Registration is the world's largest third party registration firm that conducts everything from System for Award Management (SAM) to GSA Schedules. US Federal Contractor Registration testimonials and reviews are second to none with having registered over 65,000 businesses in System for Award Management. US Federal Contractor Registration has also registered and provided federal marketing solutions for businesses like McGraw Hill, HP, Wells Fargo, Xerox, GoodWill, Dixie, UPS, Heinz, Sheraton Hotels, Marriott, Westin, Interstate Oil, CITI, and Coldwell Banker; as well as academic institutions and colleges like NYC, Northwestern, Oxford, Southwestern, and Mercer. Numerous federal agencies like US Army, US Navy, Veteran Affairs and United States Department of Agriculture have also had their government paperwork facilitated by US Federal Contractor Registration Case Managers.