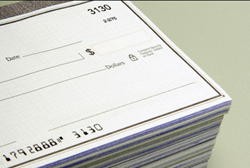 St. Petersburg, FL (PRWEB) September 23, 2014
With more then 39,700 active federal opportunities on FedBizOpps (FBO), government contractors are racing to submit bid proposals in the remaining days of the 2014 fiscal year. US Federal Contractor Registration has been working with new and old contractors renewing their government registration, creating marketing campaigns and preparing them for the final fiscal quarter buying rush. Contracting officers are looking to find properly registered government contractors to fill their remaining open solicitations.
Every procurement officer is employed by a specific government agency to place solicitations online and hire contractors to conduct the required project. Procurement officers are given a budget at the beginning of every fiscal year that they must spend. If they do not spend their entire budget that year they lose whatever they don't spend for the following year. That is why every procurement officer across the country is scrambling to make sure they have contractors that meet both their small business and large business government solicitations.
According to USASpending.gov, the United States Government has spent over $500 billion dollars 5-times in the last eleven years on government contracts. Currently to date the U.S. government has spent $321.3 billion on government contracts. However, procurement officers are still working hard and looking to fill their remaining contracts. US Federal Contractor Registration is encouraging businesses to reach out to these procurement officers to win government contracts. Agencies are still in spending mode and the rush will not slow down until the 1st of October. Below is a list of the top five Highest Spending Government Agencies in Fiscal 2014, which still have plenty of contracts up for bid on FedBizOpps.
Department of Defense - $182.4 billion
Department of Energy - $24.3 billion
Department of Health and Human Services - $18.8 billion
Department of Veteran Affairs - $15.2 billion
National Aeronautic and Space Administration - $13.9 billion
To receive a customized list of the top contracting officers that buy products and services in your trade please call the Contractor Hotline at (877) 252-2700 Ext 1. First time callers will conduct a f ree Federal Marketplace Evaluation with a live Acquisition Specialist.
About US Federal Contractor Registration
US Federal Contractor Registration is the world's largest third party registration firm that conducts everything from System for Award Management (SAM) to GSA Schedules. US Federal Contractor Registration testimonials and reviews are second to none with having registered over 65,000 businesses in System for Award Management. US Federal Contractor Registration has also registered and provided federal marketing solutions for businesses like McGraw Hill, HP, Wells Fargo, Xerox, GoodWill, Dixie, UPS, Heinz, Sheraton Hotels, Marriott, Westin, Interstate Oil, CITI, and Coldwell Banker; as well as academic institutions and colleges like NYC, Northwestern, Oxford, Southwestern, and Mercer. Numerous federal agencies like US Army, US Navy, Veteran Affairs and United States Department of Agriculture have also had their government paperwork facilitated by US Federal Contractor Registration Case Managers.