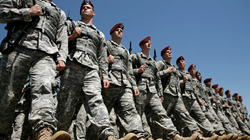 Orlando, FL (PRWEB) October 10, 2014
With the new fiscal year now in full swing, businesses from every state in America are looking to renew their government registration and begin bidding on the brand new solicitations on FedBizOpps (FBO). FBO is the main bid board where every government agency places their available solicitations. Currently there are 477 Total Small Business contracts on FBO for the state of California. Businesses must be properly registered in System for Award Management (SAM) and create a profile on FBO in order to bid on these contracts.
Below is a brand new federal contract for housecleaning. If you are interested in learning how to bid on this contract please watch the Government Bid Proposal Training video.
The U.S. Army Corps of Engineers, USACE District Sacramento, intends to negotiate on a sole source basis with Mid Valley Disposal, for the collection of refuse under the authority of FAR 13.106-1(b)(1) Soliciting from a Single Source. A sole source justification has been prepared in support of this acquisition. Firms believing they can provide these supplies or services above must provide written notification to the Contracting Officer with supporting evidence to that effect in sufficient detail to demonstrate the respondent's ability to meet the stated requirements. This notice is not a request for competitive proposals. All responses received within 5 calendar days of the date of publication of this notice will be considered by the Government. A determination by the Government not to compete this proposed action based on responses to this notice is solely within the discretion of the Government. Information received will be considered solely for the purpose of determining whether to conduct a competitive procurement. Responses should be emailed to the Government point of contact for this acquisition. Responses should include the firm's Dun and Bradstreet number (DUNS) and Tax Identification Number (TIN). Firms should identify business size (i.e. small business, other than small business, etc.) in accordance with the size standard for NAICS Code 562111 which is $38.5 Million. This notice may represent the only official notice of such a solicitation. Questions concerning this solicitation should be directed to Denna C. Zemovich by email at deanna.c.zemovich(at)usace(dot)army(dot)mil Synopsis Date: 8 OCT 2014 Solicitation: 9 OCT 2014 Quotation Due Date: 16 OCT 2014
Every potential government contractor must determine if they qualify for government contracting. These 477 government contracts set in California are specifically set-aside for Total Small Businesses. The United States Federal Government has created a number of federal set-aside to encourage small businesses to register in SAM and win government contracts. The Small Business Act was designed to help smaller, economically disadvantaged/socially disadvantaged businesses compete for available government contracts. It was an effort to help small businesses create more of a foothold in the federal marketplace. The government has set-aside 23% of its government contracting dollars to be devoted solely to small business government contractors.
Businesses can find out if they meet the Total Small Business standards by researching the SBA's Size Standard Tool. Every industry has a different size standard according to industry. The SBA uses North American Industry Classification System (NAICS) codes to determine if a business is considered a Total Small Business. US Federal Contractor Registration provides free Federal Marketplace Evaluations to help businesses discover available contracts, scope out their competition, learn about federal set-asides and determine a business's Industry Size Standard. Businesses in California can find out their business eligibility standard on GovernmentContractingTips.com to see if their business qualifies for government contracting.
Businesses that would like to create a FBO profile to start the bidding process and speak with a live acquisition specialist about government bid proposal training can call the Contractor Hotline at (877) 252-2700 Ext 1.
About US Federal Contractor Registration
US Federal Contractor Registration is the worlds largest third party registration firm that conducts everything from System for Award Management (SAM) to GSA Schedules. US Federal Contractor Registration testimonials and reviews are second to none with having registered over 65,000 businesses in System for Award Management. US Federal Contractor Registration has also registered and provided federal marketing solutions for businesses like McGraw Hill, HP, Wells Fargo, Xerox, GoodWill, Dixie, UPS, Heinz, Sheraton Hotels, Marriott, Westin, Interstate Oil, CITI, and Coldwell Banker; as well as academic institutions and colleges like NYC, Northwestern, Oxford, Southwestern, and Mercer. Numerous federal agencies like US Army, US Navy, Veteran Affairs and United States Department of Agriculture have also had their government paperwork facilitated by US Federal Contractor Registration Case Managers.