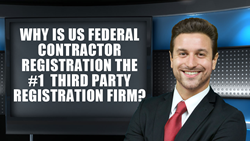 Orlando, FL (PRWEB) October 13, 2014
When a government contractor wins a solicitation they must have a federal invoicing system set in place in order to receive payments from a federal agency. Government contractors must register in System for Award Management (SAM), create an FBO account and register with a federal invoicing system such Wide Area Workflow or better known as WAWF Registration. WAWF is the main invoicing system through the DoD that is widely used by the Army, Air Force and Navy.
The DoD spent over $4 billion last year on government contracts within a grand total of 16,727,025 contract transactions. Some of the top contractors hired by the DoD include Lockheed Martin, Boeing, General Dynamics, Raytheon and Northrop Grumman. WAWF makes it easier for purchasing officers to pay these contractors. The top 5 prime award types were firm fixed price, cost plus fixed fee, cost plus award fee, fixed price with economic price adjustment and cost plus incentive.
WAWF sends invoices and receives reports to and from government agencies. Registering for WAWF will speed up the process of being paid by the federal government once you have completed a contract. Government agencies such as the Department of Defense (DoD) use WAWF to ensure they send registered government contractor's timely payments when a solicitation has been completed.
WAWF allows contractors to electronically send and track invoices to contracting officers allowing prompt payment for services rendered. With WAWF, a government contractor can even correct or resubmit rejected documents, receive email notifications of awaiting actions and view their status history with each federal agency they have conducted business with in the past. US Federal Contractor Registration is currently registering businesses in SAM, FBO and WAWF to help make sure small businesses get their fair share of government contracts.
Businesses that would like to register in WAWF and learn more about individual agency invoicing systems can contact US Federal Contractor Registration's Contractor Hotline at (877) 252-2700 Ext 1 to speak with a live acquisition specialist. US Federal Contractor Registration is currently conducting free Federal Marketplace Evaluations for the month of October, which will help potential contractors discover new solicitations and qualify for federal set-asides.
About US Federal Contractor Registration
US Federal Contractor Registration is the worlds largest third party registration firm that conducts everything from System for Award Management (SAM) to GSA Schedules. US Federal Contractor Registration testimonials and reviews are second to none with having registered over 65,000 businesses in System for Award Management. US Federal Contractor Registration has also registered and provided federal marketing solutions for businesses like McGraw Hill, HP, Wells Fargo, Xerox, GoodWill, Dixie, UPS, Heinz, Sheraton Hotels, Marriott, Westin, Interstate Oil, CITI, and Coldwell Banker; as well as academic institutions and colleges like NYC, Northwestern, Oxford, Southwestern, and Mercer. Numerous federal agencies like US Army, US Navy, Veteran Affairs and United States Department of Agriculture have also had their government paperwork facilitated by US Federal Contractor Registration Case Managers.