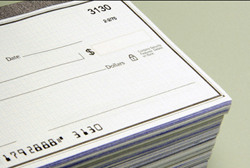 Washington D.C. (PRWEB) October 14, 2014
The United States Federal Government has mandated into law that every business that wins a government contract for $650,000 or more must hire subcontractors to help facilitate the solicitation. According to GovernmentContractingTips.com, "Large businesses with prime contracts exceeding $650,000 (except for construction, which is $1.5 million) must provide a plan with subcontracting opportunities for all categories of small business." Government subcontractors are strongly encouraged to register in SAM not only for future potential prime awards but also to ensure compliance with the current award.
Prime contractors and purchasing officers use a system called SUB-Net to find small business subcontractors to help carry out available opportunities. The Small Business Administration (SBA) describes SUB-Net as a database of subcontracting solicitations and opportunities posted by large prime contractors and other non-federal agencies. SUB-Net has been used by state and local governments, non-profit organizations, colleges/universities and even foreign governments to post solicitations and identify available small business subcontractors.
Businesses that are interested in finding subcontracting opportunities can also look through FBO. FBO (FedBizOpps) is a powerful contract search engine that allows users to search by a number of criteria in order to find upcoming, current or awarded solicitations over $25,000. By checking the award notices, a business can find a prime contractor's DUNS number and contact them to inquire about subcontracting opportunities.
US Federal Contractor Registration is currently rolling out a brand new Subcontracting program that provides comprehensive marketing strategies that contractors can apply in the federal marketplace. The Subcontracting program provides a DSBS creation, FBO Profile creation, SAM.gov registration, branded GovKinex website, federal & state bid notifications, lists of prime vendors with available subcontracting contracts, state level registration, optimized subcontracting reports with historical data and more.
Businesses that would like to learn more about available subcontracting opportunities in their state, region or across the nation can call US Federal Contractor Registration's Contractor Hotline at (877) 252-2700 Ext 1 to speak with a live acquisition specialist. US Federal Contractor Registration is currently conducting free Federal Marketplace Evaluations for the month of October, which will help potential contractors discover new solicitations and qualify for federal set-asides.
About US Federal Contractor Registration
US Federal Contractor Registration is the worlds largest third party registration firm that conducts everything from System for Award Management (SAM) to GSA Schedules. US Federal Contractor Registration testimonials and reviews are second to none with having registered over 65,000 businesses in System for Award Management. US Federal Contractor Registration has also registered and provided federal marketing solutions for businesses like McGraw Hill, HP, Wells Fargo, Xerox, GoodWill, Dixie, UPS, Heinz, Sheraton Hotels, Marriott, Westin, Interstate Oil, CITI, and Coldwell Banker; as well as academic institutions and colleges like NYC, Northwestern, Oxford, Southwestern, and Mercer. Numerous federal agencies like US Army, US Navy, Veteran Affairs and United States Department of Agriculture have also had their government paperwork facilitated by US Federal Contractor Registration Case Managers.