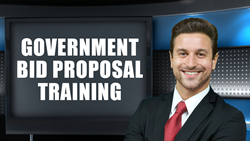 Washington D.C. (PRWEB) October 15, 2014
As of October 14th, 2014, the Department of the Army solicitation 99--Combined Synopsis/Solicitation W9132T-15-T-0003 was posted to FedBizOpps (FBO). Vendors that have been properly registered in System for Award Management can begin bidding on the available solicitation and adding their business to the Interested Vendors List. It states at the bottom of the solicitation that every business looking to bid on 99--Combined Synopsis/Solicitation W9132T-15-T-0003 must be actively registered in System for Award Management, have no active federal exclusions and a complete profile of all representations and certifications, including DFARS to be eligible.
Below is a copy of the available solicitation, as posted out of Champaign, IL from Procurement Officer Ashley M. Farrier:
This is a combined synopsis/solicitation for commercial items prepared in accordance with the format in Subpart 12.6, as supplemented with additional information included in this notice. This announcement constitutes the only solicitation; proposals are being requested and a written solicitation will not be issued. The solicitation number is W9132T-15-T-0003 and is being issued as a commercial request for quotation (RFQ) in accordance with FAR Subpart 13.5. The associated North American Industry Classification System (NAICS) code is 325120 which has a size standard of 1000 employees. This is a total small business set-aside. Only offers from businesses certified as small under the applicable NAICS will be considered for award.
The U.S. Army Engineer Research and Development Center (ERDC), Construction Engineering Research Laboratory (CERL) has a requirement to procure laboratory grade gases to conduct research. ERDC CERL intends to award a REQUIREMENTS CONTRACT for these supplies with a not to exceed value of $192,000.00 (including all option years). Delivery shall be FOB Destination. The delivery location is located in Champaign, IL (the specific address is listed in Section F of the RFQ). Please provide responses to this notice no later than 21 October 2014, at 10:00 AM, Central Standard Time (CST), to ashley.m.farrier(at)usace.army(dot)mil. TELEPHONE RESPONSES WILL NOT BE ACCEPTED directly to procurement officer.
For general questions please call US Federal Contractor Registration at 1-877-252-2700 Ext 2.
US Federal Contractor Registration's Simplified Acquisition Program is designed to help businesses become registered, start marketing to procurement officers across the nation and learn how to bid on available government contracts. Total Small Businesses are considered a federal set-aside. A federal set-side is government contracting program that specifically sets aside contracting dollars every year for businesses that meet a certain criteria. Roughly $500 billion is spent every year on government contracts in the United States. Out of that $500 billion, 23% is devoted just to small business federal set-aside contracts. Needless to say, the small business federal set-aside marketing is a multi-billion dollar arena.
US Federal Contractor Registration is currently conducting free Federal Marketplace Evaluations for the month of October. These evaluations will help potential contractors discover new solicitations and determine if their business qualifies for federal set-asides. Vendors that would like to learn more about which federal set-asides they may qualify for can call US Federal Contractor Registration's Contractor Hotline at (877) 252-2700 Ext 1 to speak with a live acquisition specialist.
About US Federal Contractor Registration
US Federal Contractor Registration is the worlds largest third party registration firm that conducts everything from System for Award Management (SAM) to GSA Schedules. US Federal Contractor Registration testimonials and reviews are second to none with having registered over 65,000 businesses in System for Award Management. US Federal Contractor Registration has also registered and provided federal marketing solutions for businesses like McGraw Hill, HP, Wells Fargo, Xerox, GoodWill, Dixie, UPS, Heinz, Sheraton Hotels, Marriott, Westin, Interstate Oil, CITI, and Coldwell Banker; as well as academic institutions and colleges like NYC, Northwestern, Oxford, Southwestern, and Mercer. Numerous federal agencies like US Army, US Navy, Veteran Affairs and United States Department of Agriculture have also had their government paperwork facilitated by US Federal Contractor Registration Case Managers.