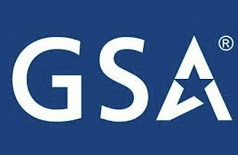 Orlando, FL (PRWEB) October 17, 2014
Businesses looking to take advantage of the Federal Sector through obtaining a GSA schedule need to be aware of the time the average GSA schedule takes to complete, along with the requirements necessary to get a schedule approved. Many businesses simply do not have the resources to prepare the documents necessary to get on the schedule and need to contract a registration firm, such as US Federal Contractor Registration, to process their business's GSA Schedule.
The Need-to-Know Facts about a GSA Schedule

Getting your business on the GSA schedule will take close to 1 year, if not longer.
Your business will need to have prepared financial statements and past performance references.
Even when a professional registration firm is hired 30 to 40 hours is needed on average from the business owner to gather documents and deal with the submission process.
Many businesses have been taken advantage of by trying to get on the schedule because they hire a company that goes out of business or they fail to find out if they qualify for the GSA before they pay a company a huge fee to start the process. US Federal Contractor Registration offers a free evaluation that will tell a business these three essential things: 1) What schedule if any does a business qualify for. 2) How much revenue does the average schedule holder secure per year for the schedule a business would qualify for. 3) What paperwork will a business be required to have. A business that takes advantage of this will be in a position to make an educated decision of whether or not to get on a GSA schedule. Mr. Brian Lewis of US Federal Contractor Registration wants to make sure businesses know the facts before they move into what may be the best business decision they make and that's why he has spearheaded the Federal Market Place Evaluation.
Why Businesses need to look at a GSAP (GSA on monthly payments with an SAP program) not a GSA stand-alone program
Some of the advantages of the GSAP over a regular GSA Program include a monthly financing option, multiple small business marketing solutions and yearlong technical support from a US Federal Contractor Registration Case Manager. A GSA Program must be paid in full all at once and ranges in the high thousands of dollars per vendor schedule application. The GSAP breaks down the program into monthly payments and includes a Simplified Acquisition Program.
Every Simplified Acquisition Program (SAP) comes with a GovKinex government-formatted website, email bid notifications, a list of Procurement Officers and Prime Contractors, a custom profile in a small business database and a System for Award Management (SAM) registration. The Simplified Acquisition Program starts immediately on sign up and begins marketing a business to federal buyers while a Case Manager facilitates all of the required GSA Schedule paperwork.
Basic facts about a GSA Schedule
Around $50 billion is spent each year through GSA MAS (Multiple Award Schedules) Schedules and 80% of the vendors on GSA Schedules are small businesses. Businesses that are registered for a GSAP must be financial stable, have been in business at least two years, provide Past Performance and provide products that are commercially available.
Businesses that would like to learn more about GSA Schedules and how to become enrolled in the GSAP or to schedule their free Federal Marketplace Evaluation can call the Contractor Hotline at (877) 252-2700 Ext 1 or call Mr Brian Lewis Directly at 202-717-9057.
About US Federal Contractor Registration
US Federal Contractor Registration is the world's largest third party registration firm that conducts everything from System for Award Management (SAM) to GSA Schedules. US Federal Contractor Registration testimonials and reviews are second to none with having registered over 65,000 businesses in System for Award Management. US Federal Contractor Registration has also registered and provided federal marketing solutions for businesses like McGraw Hill, HP, Wells Fargo, Xerox, GoodWill, Dixie, UPS, Heinz, Sheraton Hotels, Marriott, Westin, Interstate Oil, CITI, and Coldwell Banker; as well as academic institutions and colleges like NYC, Northwestern, Oxford, Southwestern, and Mercer. Numerous federal agencies like US Army, US Navy, Veteran Affairs and United States Department of Agriculture have also had their government paperwork facilitated by US Federal Contractor Registration Case Managers.