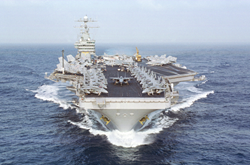 Washington D.C. (PRWEB) October 21, 2014
US Federal Contractor Registration is looking to promote and find vendors for the Draft Request for Proposal (DRFP) Total Small Business contract in the state of Florida that was posted on October 17th, 2014. The name of the Total Small Business contract is Agile Acquisition Small Business through the Department of the Air Force. The contract will be predominantly a firm fixed price contract, with exceptions to include a Cost Plus Fixed Fee (CPFF) and a Cost Plus Incentive Fee (CPIF). The Agile Acquisition Small Business contract will be over a period of five years and valued at $490 million. Total Small Businesses looking to bid on this contract must be properly registered in System for Award Management (SAM), have a completed copy of the DD2345 form and a registered account in Wide Area Workflow (WAWF). Businesses must also make sure their North American Industry Classification System (NAICS) codes pair to the Agile Acquisition Small Business solicitation requirements.
Below is a copy of the available solicitation, as posted out of Eglin AFB, FL from Procurement Officer Kevin T. Adams:
This procurement is being advertised as a set-aside for Small Business (FAR 52.219-6) concerns. This procurement will use FAR part 15 Request for proposal (RFP) process and intends to award 6 (six) Indefinite Delivery Indefinite Quantity (IDIQ) contracts to the responsible offers whose proposals, conforming to the RFP, will be most advantageous to the Government resulting in Lowest Price Technically Acceptable (LPTA), price and other factors considered. This is an IDIQ contract with no pre-established fixed contract prices. The actual deliverables will be determined by the Contracting Officer who will issue written Delivery Orders (DO) to the contractors.
Foreign participation is not authorized. A copy of the SOW is available upon request from Mr. Kevin Adams; Kevin.adams.20@us.af.mil, or Capt Toshiro Toyama; Toshiro.toyama.1@us.af.mil. Respondents must officially request the SOW in writing, via email. To validate the documentation release, the request must include; the company name, mailing address, email address, point of contact, phone number, current CAGE number, System for Award Management (SAM) registration, and a copy of the DD2345. The written request must include acknowledgement of the Responder's responsibility under the U.S. export contract laws and regulations. Upon verification of status and acknowledgement of responsibilities under U.S. export control laws and regulations, the requested data will be provided.
The basic contract period will be for 5 years. The estimated maximum dollar value for all contracts combined is $490,000,000. DOs values will be based on future needs of the Agile Acquisition Customers. The government makes no representation as to the number of DOs or actual amount of work to be ordered; however, during the term of the contract, a minimum of $2,000 is guaranteed to be ordered from each awardee, at the issuance of the MAIDIQ contracts.
Industry shall respond with comments, questions and/or suggestions to Kevin Adams at Kevin.Adams.20(at)us.af.mil and Capt. Toshiro Toyama at Toshiro.toyama.1(at)us.af.mil NLT 3 November. All aspects of industry input will be considered in finalizing the RFP. Particularly astute observations and broadly applicable points of clarification will be posted to FedBizOps in an anonymous question-and-answer format.
Submission Details:
Respondents to this notice should adhere to the following details. Interested parties are requested to respond with a white paper addressing: interest in participating, brief capability and comments to DRFP in the following format: Microsoft Word for Office 2007 (or newer) compatible; 12 pages or less (including cover and administrative pages); 1-inch margins; and 12 point font (or larger).
Businesses that would like to learn how to qualify for government contracting and determine if their business is eligible for the Agile Acquisition Small Business contract can call the Contractor Hotline at (877) 252-2700 Ext 1 to schedule a Federal Marketplace Evaluation. US Federal Contractor Registration also provides technical support and full service registration assistance for both WAWF and SAM.gov.
Justin Jones
US Federal Contractor Registration
Placement Specialist
877-252-2700 Ext 757
About US Federal Contractor Registration
US Federal Contractor Registration is the world's largest third party registration firm that conducts everything from System for Award Management (SAM) to GSA Schedules. US Federal Contractor Registration testimonials and reviews are second to none with having registered over 65,000 businesses in System for Award Management. US Federal Contractor Registration has also registered and provided federal marketing solutions for businesses like McGraw Hill, HP, Wells Fargo, Xerox, Goodwill, Dixie, UPS, Heinz, Sheraton Hotels, Marriott, Westin, Interstate Oil, CITI, and Coldwell Banker; as well as academic institutions and colleges like NYC, Northwestern, Oxford, Southwestern, and Mercer. Numerous federal agencies like US Army, US Navy, Veteran Affairs and United States Department of Agriculture have also had their government paperwork facilitated by US Federal Contractor Registration Case Managers.