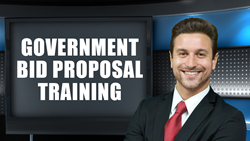 Washington D.C. (PRWEB) November 04, 2014
US Federal Contractor Registration is reporting an available solicitation through the Broadcasting Board of Governors for the services of a Radio Music Programmer and Production Specialist. The solicitation was originally posted on September 12th, 2014, however due to modified changes and updates, the solicitation was revamped and reposted on November 3rd, 2014. The Radio Music Programmer and Production Specialist contract is a Total Small Business, blanket purchase agreement (BPA) solicitation that has a set worth of $68,016.00 over the course of one full year.
Below is a copy of the Radio Music Programmer and Production Specialist solicitation that has an active archive date for November 7th, 2014:
Solicitation for Creative Services
Non Personal Services
Broadcasting Board of Governors
BBG50-Q-14-00013
Radio Music Programmer and Production Specialist
(i) This is a combined synopsis/solicitation for a commercial item prepared in accordance with the format in subpart 12.6 as supplemented with additional information included in this notice. This announcement constitutes the only solicitation; proposals are being requested and a written solicitation will not be issued. This combined synopsis/solicitation is issued as a Request for Quote (RFQ) to establish a Blanket Purchase Agreement (BPA). There will be no guaranteed minimum quantities purchased and the Government will be obligated only to the extent of authorized calls placed against the resulting Agreement. The Government intends to award one (1) Blanket Purchase Agreement for one year.
(ii) The Broadcasting Board of Governors (BBG), Office of Contracts located in Washington, D.C. anticipates establishing a Blanket Purchase Agreement for Non-Personal Services with Independent Contractor for Radio Music Programmer and Production Specialist as described in further detail below for VOA Language Programming Office in Washington D.C., (see attached SOW).
(iii) The North American Industry Classification Systems (NAICS) code for this acquisition is 711510 with a small business size standard of $7,000,000 in average receipts for the past three (3) years. This is 100% total small business set-aside.
(iv) The period of performance is one year from the date of Award. The Contractor shall submit a monthly invoice electronically (email) for services provided the preceding month.
(v) The Federal Acquisition Regulation (FAR) provision FAR 52.212-1 applies to this solicitation. FAR provisions and clauses may be obtained from the Internet Web address at: http://acquisition.gov/far/index.html Interested contractors who are capable of providing these services should submit a proposal identifying capabilities as noted below. The contractor shall demonstrate the ability and experience in providing the required services.
(vi) The Government will award a Commercial, Firm-Fixed-Price, Blanket Purchase Agreement resulting from this RFQ to the responsible Offeror whose offer conforming to the RFQ will be most advantageous to the Government, based on technical, past performance, and price in the solicitation. When combined, technical evaluation factors are significantly more important than cost/price.
Evaluation Factors
The following factors listed in order of importance shall be addressed in the technical proposals and shall be used to evaluate proposals:
Contractor Qualifications - The Offeror shall provide their resume/CV that includes work experience, education and specialized training. Must be highly motivated, independent, self-starter to serve as a Radio Music Programmer and Production specialist in its new FM Programming Office. Must have a minimum of 1-year experience as a Radio Music Programmer or Radio Show Host. Experience with music scheduling software, specifically Powergold and/or RCS Selector, preferred. Responsible for scheduling and editing music logs (In Powergold and Dalet).
2) Past Performance - The Offeror is required to provide no more than three (3) references from previous customers for same or similar services to the requirement. Vendors shall provide the three (3) references with the following information:
(i) reference's name and address, email and telephone number of contact person;
(ii) dollar amount of the contract;
(iii) term of the contract; and
(iv) brief description of the work performed.
Pursuant to FAR 15.305(a) (2) (iv), in the case of an Offeror without a record of relevant past performance or for whom information on past performance is not available, the Offeror may not be evaluated favorably or unfavorably on past performance, and
3) A separate Price Proposal showing a breakdown of the price based on 2,080 hours per annum that will be negotiated with the BBG. Prices shall be valid for 30 days. In addition, the Offeror must agree to undergo a security background check. If the contractor fails to pass a security background check, the contract shall be terminated.
The contract labor categories are considered administrative and professional labor and generally exempt from the Service Contract Act.
Basis for Award
The procurement is being conducted under the authority of Federal Acquisition Regulation (FAR) part 13. Best value is defined as the expected outcome of an acquisition that, in the Government's estimation, provides the greatest overall benefit in response to the requirement in accordance with FAR 2.101. The Government reserves the right to make a selection based upon the initial proposals submissions so the Offeror should submit its best terms in the initial proposal. The Government also reserves the right to consider multiple awards for this requirement.
Proposal Submission
Interested independent contractors are required to submit two (2) separate written documents (proposals) to the BBG.
1. A Price Proposal that states the Offeror's proposed annual Total Price based on 2,080 hours per year that will be negotiated with the BBG.
2. Technical Proposal (Resume/CV) that states the Offeror's resume/curriculum vitae and evidence of the Offeror's pertinent past performance that can be easily and quickly validated by the BBG. Dates (months/years) and locations for all field experience must also be detailed.

Copy of US Citizenship, work permit, photo ID and/or visa.
References (three)
Copy of active Registration in SAM
To ensure consideration for the intended position, please reference the solicitation number on your proposal.
(vii) Offers should include a completed copy of the provision FAR 52.212-3 Offeror Representations and Certifications-Commercial Items which is completed by registering in System for Award Management (SAM). Proposals must also include contractor's DUNS Number, prompt payment terms, and correct remittance address, if different from mailing address. MUST BE REGISTERED WITH SAM PRIOR TO CONTRACT AWARD.
Businesses that are not registered in (SAM) System For Award Management please call John Wayne II at US Federal Contractor Registration.
All new vendors not registered for Federal Contracts should call John Wayne II at 877-252-2700 Ext 747 or email at jwayne(at)usfcrgov(dot)com. John Wayne will personally go over the registration process and qualification with these new vendors required for System for Award Management Registration.
Business that are registered in SAM please call purchasing officer directly for questions about solicitation
All SAM registered companies should contact the primary point of contact Sebeca B. Belinfonie via sbelinfo(at)voanews(dot)com or by phone at (202) 203-4944.
US Federal Contractor Registration provides registration services and access to the Simplified Acquisition Program. The Simplified Acquisition Program was designed around the government contract rulings as set forth in the Federal Acquisition Regulations. Simplified Acquisition contracts are government contracts that range in size between $2,500 and $150,000.