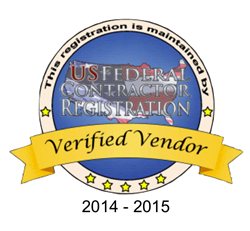 Washington D.C. (PRWEB) November 12, 2014
US Federal Contractor Registration is reporting a Request for Proposal (RFQ) called Infectious Disease Medical Specialty Services posted on November 11th, 2014 to FedBizOpps (FBO). The Infectious Disease Medical Specialty Services is a Total Small Business contract set in Phoenix, Arizona. The Department of Health and Human Services is looking for properly registered government contractors with the North American Industry Classification System (NAICS) codes 621 - Ambulatory Health Care Service and 62111 - Offices of Physicians (expect Mental Health Specialist) to response to this RFQ. Businesses are also expected to be registered in System for Award Management (SAM) prior to responding to the RFQ. The current response date for this solicitation is set for November 26th, 2014.
Below is a copy of the Infectious Disease Medical Specialty Services RFQ and Document Submission Checklist as posted by Contract Specialist Bradley Platero:
Infectious Disease Medical Specialty Services
Solicitation Number: 15-247-SOL-00016
Agency: Department of Health and Human Services
Office: Indian Health Service
Location: Phoenix Indian Medical Center
This Request for Quote (RFQ) package (15-247-SOL-00016) provides the Indian Health Services (IHS) requirement for Infectious Disease Medical Specialty Services at the Phoenix Indian Medical Center (PIMC) located in Phoenix, Arizona. Offerors must meet the minimum qualifications requirements set forth within the Request for Quote (RFQ) and must be capable of meeting the Scope of Work (SOW) in the solicitation. If your company is interested in providing a quote please complete the attached package and return to my attention.
For your convenience a Document Submission Checklist has been provided to assist you in responding to the minimum requirements of the RFQ. To meet the requirements, the enclosed forms will need to be completed and returned with the necessary documents, no later than 11/26/14, 12:00 pm, Arizona Time to the address on page 1, block 9 of the RFQ. You may submit a completed RFQ package by emailing to Bradley(dot)Platero(at)ihs(dot)gov.
Note that the selected contractor shall be registered in the System Award Management (SAM.GOV) website prior to award of any government contract. If an offeror is not registered in SAM by award date this shall automatically disqualify the offeror from further consideration.
The following checklist is to assist you in ensuring that the acceptable minimum documents are submitted with your quote and signed by an official authorized to bind your organization.
1. Standard Form 1449, Solicitation/Contract/Order for Commercial Items.
Complete Sections 17(a) and 30(a), (b) and (c). 1 Copy (Page 1 of 20)
2. Data Universal Numbering System Provide Number (Type on page 1 of the SF1449)
3. Price Schedule 1 Copy (Page 6)
4. Required Additional Submissions 1 Copy (Page 30)
5. Medical Liability Insurance 1 Copy (Page 31)
6. 52.212 Offeror Representation and Certification 1 Copy (Page 37)
7. Tax Payer Identification Number (TIN) 1 Copy (Page 47)
A complete copy of the RFQ package is to be retained for your reference. This checklist is provided for your assistance; however it is the responsibility of each Offeror to submit all documents as required in the solicitation package.
Business that are new to the Federal Marketplace please call Peter Lanore to go over new vendor registration qualifications at 877-252-2700 Ext 751. Peter will go over the qualifications for the Simplified Acquisition Program, which allows new vendors to compete under the new contracting rules for no bid contracting. Peter Lanore will also go over all the Federal Set-Aside Contract qualifications such as Minority owned, 8a, and Women-Owned small business.