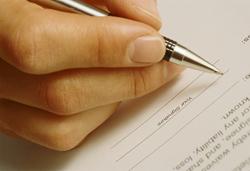 Washington D.C. (PRWEB) November 24, 2014
On November 20, 2014, FedBizOpps, the federal solicitation database that posts government contracts for $25,000 or more released 44 brand new contracts. One of the contracts posted was from the Department of the State for the services of installing a digital video surveillance system. The D--Digital Video Surveillance System (DVSS) solicitation has a pre-solicitation response date of December 9, 2014 and requires a business owner to be previously registered in System for Award Management (SAM) prior to bidding. Businesses that are interested in bidding on this contract must also be registered on a GSA Schedule.
GSA Schedule contracts are some of the most widely used government contracts in the federal marketplace and accounted for over $35 billion in federal sales in 2012. Each GSA Schedule is designed to act like a regular private sector commercial buying process. GSA Schedules make it easy to network with federal procurement officers, reduce inventories, create shorter lead time between projects, and provide procurement with more choices. Business can learn more about GSA Schedule certification at GovernmentContractingTips.com.
Please contact Contract Specialist Yenny Guilory at (202) 776-8632 or email at guilloryyr(at)state(dot)gov for questions on the D--Digital Video Surveillance System (DVSS) pre-solicitation.
Below is the D--Digital Video Surveillance System (DVSS) pre-solicitation as posted to FedBizOpps (FBO):
D--Digital Video Surveillance System (DVSS)
Solicitation Number: DVSSGuatemala
Agency: Department of State
Office: Bureau of International Narcotics and Law Enforcement Affairs
Location: Grants, Acquisitions, Procurement and Policy Division (INL/RM/GAPP)
MODIFICATION NOTICE: Bids are being solicited under solicitation number DVSSGuatemala. This announcement constitutes the only solicitation; bids are being requested and a written solicitation will not be issued. The solicitation is issued as an invitation for bids (IFB), unless otherwise indicated herein.If your company can provide the product/services listed on the solicitation and comply with all of the solicitation instructions, please respond to this notice. To view the specifications, please go to http://www.FedBid.com and reference Buy No. 687626_01.
GSA Schedule Bids Only: Sellers bidding on this opportunity MUST have the items requested on an existing GSA Schedule. The Schedule must either be in the Seller's name or the Seller must be able to document its ability to act as an agent of a partner's Schedule. Sellers must not bid more than their applicable contract ceiling price, excluding the FedBid Fee, for contract-specific items. If FedBid receives notice that, due to inclusion of the FedBid Fee, the Selected Bid's line item pricing is higher than the Selected Seller's applicable published government contract pricing, the FedBid Fee will be reduced to ensure the Selected Bid's line item pricing does not exceed the Selected Seller's applicable contract pricing. Sellers may offer Open Market items only in accordance with the approved Terms and Conditions of their respective GSA Schedule AND upon approval from the soliciting Contracting Officer.
This requirement is a [ Small Business ] set-aside and only qualified sellers may submit bids.The solicitation pricing on http://www.FedBid.com will start on the date this solicitation is posted and will end on 2014-12-09 11:00:00.0 Eastern Time or as otherwise displayed at http://www.FedBid.com. FOB Destination shall be in the Statement of Work.
For this solicitation, DOS International Narcotics Law Enforcement Affairs - Department of State intends to conduct an online competitive reverse auction to be facilitated by the third-party reverse auction provider, FedBid, Inc. FedBid has developed an online, anonymous, browser based application to conduct the reverse auction. A Seller may submit a series of pricing bids, which descend in price during the specified period of time for the aforementioned reverse auction. DOS International Narcotics Law Enforcement Affairs - Department of State is taking this action in an effort to improve both seller access and awareness of requests and the agency's ability to gather multiple, completed, real-time bids.All responsible Sellers that respond to this solicitation MUST submit the pricing portion of their bid using the online exchange located at http://www.FedBid.com.
Vendors enroll in US Federal Contractor Registration's GSAP (GSA Simplified Acquisition Program) in order to begin marketing and winning government contracts while conducting the registration process to be on a GSA Schedule. The GSAP (General Services Administration Simplified Acquisition Program) is a contracting program created by US Federal Contractor Registration, which provides valuable procurement outreach, small business simplified acquisition processing and the completion of a GSA schedule in one of the major 41 categories. GSAP includes the creation of a government formatted website and automatic email notifications about available government contracts in your business's trade. These schedules are a great way for businesses to establish long term connections with contracting officers.
Businesses interested in learning more about GSAP can contact Acquisition Specialist & GSA Expert Brian Lewis at 1(877) 252-2700 Ext 738 to begin the enrollment process.