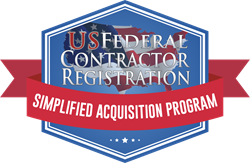 Boston, MA (PRWEB) December 05, 2014
SciAps Inc has been a Verified Vendor with US Federal Contractor Registration since September 2013. In March of 2014, SciAps Inc decided to enroll into the Simplified Acquisition Program while awaiting the completion of their GSA Schedule through the innovative new GSAP. SciAps Inc managed to land a government contract only three months into the program for $47,800 with the Department of the Army. The solicitation required the services of a Total Small Business for an available Laboratory Equipment and Supplies simplified acquisition contract. SciAps Inc had the principal North American Industry Classification (NAICS) code of 334516 - Analytical Laboratory Instrument Manufacturing and Product Service Code (PSC) of 6640 - Laboratory Equipment and Supplies, in which the Department of the Army required to award the solicitation. Businesses like SciAps Inc in Woburn, Massachusetts accounted for over $60 billion in government contracts and 38,577 contract transactions in 2013, according to USASpending.gov.
US Federal Contractor Registration Acquisition Specialist Peter Lanore acted as SciAps Inc's federal liaison and conducted a Federal Marketplace Evaluation. The Federal Marketplace Evaluation was conducted to discover available contracting opportunities and assessed the overall spending devoted to their trade in government contracting. Every Federal Marketplace Evaluation is a mandatory step in the Simplified Acquisition Program. The evaluation helps determine if a business qualifies for government contracting.
Below is a copy of SciAps Inc's government contract as posted to the Federal Procurement Data System (FPDS):
Vendor Name: SCIAPS, INC
Contracting Agency: DEPT OF THE ARMY
Date Signed: June 27, 2014
Action Obligation: $47,800
Contracting Office: W6QK ACC-APG DIR
NAICS (Code): ANALYTICAL LABORATORY INSTRUMENT MANUFACTURING ( 334516 )
PSC (Code): LABORATORY EQUIPMENT AND SUPPLIES ( 6640 )
Vendor City: WOBURN
Vendor DUNS: 078799432
Vendor State: MA
Vendor ZIP: 018011023
About SciAps Inc
SciAps, Inc., is a Boston-based instrumentation company specializing in portable analytical instruments. Their mission is to provide durable, field-tested, portable instruments to identify any compound, any mineral, any element — anyplace on the planet. Manufacturing, service and customer support is operated out of our fully ISO-certified facility in Laramie, WY. SciAps Inc designs, manufactures, and sells durable, field-tested handheld Raman and LIBS analyzers that analyze alloys, environmental contaminates, explosives and precursors including IEDs and HME's, illegal narcotics and hazardous materials.
SciAps Inc provides the world's smallest, lightest-weight, least-expensive hand-held Raman analyzer. Their Raman units meet Mil Spec 810-G, and engineering rating IP 67 for being waterproof and dust proof. Key applications for these devices included real time identification of explosives and their precursors, hazardous materials, and illegal narcotics. The Department of Defense, Homeland Security, and other agencies use portable Raman extensively for these explosives detection and First Responder applications. SciAps Inc has recently introduced a handheld Raman that meets the requirements of these agencies, yet costs less than half the price of the currently used Raman products. This product was created in response to Agency interest in a broader field rollout of such analyzers that could not be achieved at current price/performance levels.
SciAps Inc provides the Z – a handheld elemental analyzer based on laser-induced breakdown spectroscopy (LIBS) for elemental identification and analysis. The Z is an alternative to handheld X-ray analyzers currently deployed by the Federal Government for maintenance and non-destructive (NDT) testing technologies. Key applications include alloy analysis, hazardous materials, and metals identification and analysis.
SciAps Inc Vendor Profile
DUNS: 078799432
CAGE: 6ZB94
Active in SAM; Registration valid until 03/26/2015
Small Business
NAICS Codes Selected:
334513 - Instruments and Related Products Manufacturing for Measuring, Displaying, and Controlling Industrial Process Variables
334516 - Analytical Laboratory Instrument Manufacturing
334519 - Other Measuring and Controlling Device Manufacturing
Federally Formatted Website for SciAps at http://www.sciapsgov.com/
Government buyers and prime contractors interested in contacting SciAps Inc for contracting opportunities can contact CEO Craig Schwartz at (410) 309-4300 or by email at craig.schwartz(at)mitigationtechnologies(dot)com or visit their Federally Formatted Website at http://www.sciapsgov.com
Businesses that wish to contact Peter Lanore to discuss enrollment into the Simplified Acquisition Program can call (877) 252-2700 Ext 751 to get started. Every business must be registered in System for Award Management (SAM) in order to bid on and accept government contracts. US Federal Contractor Registration is the world's largest third party registration firm that specializes in SAM registration and government marketing strategies for small business contractors.