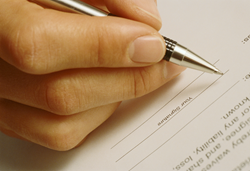 Washington D.C. (PRWEB) December 09, 2014
The United State Government as of 12/8/2014 has 363 available solicitations in Michigan where they are actively seeking small business vendors. The Federal Government awarded 55,972 contracts in Michigan for over 65 billion dollars in 2014. Please see the below available contract released by US Federal Contractor Registration, additional Michigan contracts can be found at https://www.uscontractorregistration.com.
US Federal Contractor Registration is reporting the release of a pre-solicitation for Power and Hand Pumps in Warren, Michigan posted to FedBizOpps (FBO) on December 8, 2014. The Power and Hand Pumps has a response date of December 27, 2014 for any vendors seeking to submit a quote. Every business interested in bidding on the Power and Hand Pumps contract must be activity registered in System for Award Management(SAM) and have a Dun & Bradstreet number. As well as have the North American Industry Classification System codes 332996 - Fabricated Pipe and Pipe Fitting Manufacturing, and 332 - Fabricated Metal Product Manufacturing/filed under their government account profile. The Environmental Booths contract is a Total Small Business contract, which only allows businesses under the SBA Small Business Size Standard eligible to bid.
Below is a consolidated copy of the Total Small Business contract, Power and Hand Pumps pre-solicitation as posted to FedBizOpps (FBO):
Solicitation Number: W56HZV15T0038
Agency: Department of the Army
Office: Army Contracting Command
Location: ACC - Warren (ACC-WRN)(DTA)
The United States Army contracting center warren, (ACC-WRN) has a requirement for a pump assembly, containerized shower. NSN: 4320-01-580-6934. P/L: 5-13-6761. QTY: 40 ea. Inspection/Acceptance: ORIGIN. FOB: destination. Packaging: M/B. First article testing is not required. The acquisition shall be solicited as a 100% small business set aside resulting in a single firm fixed price contract. The solicitation (RFQ) will be released on or about 03 Nov 14. the technical data package (TDP) shall be posted at the time of solicitation. The RFQ and TDP shall be available on FedBizOpps, all responsible sources may submit a quote which will be considered.
Note: The government may cancel this solicitation at its discretion.
Active vendors can contact Contracting Officer and primary POC on the Environmental Booths pre-solicitation Anthony Giacchina at (586) 282-2854 or by email at anthony(dot)j(dot)giacchina(dot)civ(at)mail(dot)mil.
Business interested in learning how to bid on available contracts and becoming eligible for government contracts can call US Federal Contractor Registration Acquisition Specialist Peter Lanore at (877) 252-2700 Ext 751. Businesses looking to effectively market their business and promote their services directly to government buyers can enroll in the Simplified Acquisition Program. As a Holiday special, a free Federal Marketplace Evaluation will be conducted for every business looking to enroll in the program in the month of December 2014. Businesses can learn more about enrollment by visiting http://www.simplifiedacquisitionprogram.org/.