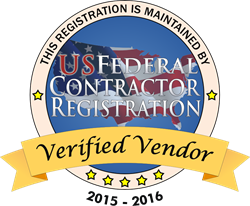 Washington D.C. (PRWEB) December 22, 2014
With the Senate finalizing the 2014 National Defense Authorization Act (NDAA) at the end of this month, woman owned small business contractors can only jump for joy in light of the upcoming results. After 53 years of conducting the NDAA, this is the first year Congress has decided to officially let woman owned small businesses have sole source contracting opportunities. The new law states that if only one woman owned small business can perform the work presented in a contract and the contract is below $4 million ($6.5 for manufacturing), they must be awarded the sole source contract. In other words, if a procurement officer feels a woman owned business is a good fit for their solicitation they can deem it a sole source/no bid contract, and award it to that vendor without putting it out for bid.
This new law is brand new for woman owned businesses, however the concept has been applied for many years with other federal set-asides such as: service disabled veteran owned business, minority owned small businesses, economically and socially disadvantaged businesses and HUBZone businesses. If a government buyer feels that a business is the only company that can provide the contractual services needed, they will immediately award the contract on the spot without having to take the solicitation to bid. FEMA contracts are an excellent example of sole source contracts that require urgency and immediate action without following the regular contracting protocol. Simplified acquisition contracts can be awarded the exact same way if a small business approaches a procurement officer about available contracts and they fit the criteria of an available solicitation.
US Federal Contractor Registration has created a government marketing solution to help businesses win simplified acquisition contracts and no bid contracts that are issued on the spot. The name of the solution is called the Simplified Acquisition Program. This program helps businesses win contracts that fall between the simplified acquisition threshold. Simplified acquisition contacts fall between $2,500.00 and $150,000.00; and commercial item purchases between $2,500.00 and $5,000,000. All contracts above this threshold have to be further documented in Federal Awardee Performance and Integrity Information System (FAPIIS) and require another level of federal scrutiny. Simplified acquisition contracts are rarely published to bid boards like FedBizOpps (FBO) because of their size and federal obligation.
The Simplified Acquisition Program includes a government registration (System for Award Management), customized GovKinex government-formatted website, a Dynamic Small Business Search (DSBS) profile, monthly email bid notifications, yearlong training and the Verified Vendor Seal of Approval. Lastly the plan includes a complete government business plan with lists of contact information on prime contractors and federal buyers.
An Acquisition Specialist conducts US Federal Contractor Registration Simplified Acquisition Program's first step, the specialist will determine if a business qualifies for government contracting. Businesses that have a clean track record with zero federal delinquencies and a solid past performance will have a good shot at becoming approved for federal engagement.
Businesses that would like to find out if their business qualifies for government contracting or are interested in learning more about enrolling into the Simplified Acquisition Program can call (877) 252-2700 EXT 1 to speak with a live Acquisition Specialist. To learn more about the Simplified Acquisition Program please visit http://www.simplifiedacquisitionprogram.org/.