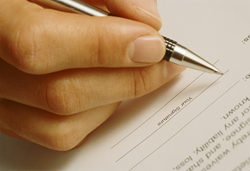 Washington D.C. (PRWEB) December 31, 2014
The United States Federal Government is known for spending billions of dollars on goods and services from registered government contractors. What most business owners do not know is that there are several ways to receive funds from procurement officers for services rendered. One of the most popular ways government buyers purchase goods/services is using a GSA SmartPay Purchase Card. A SmartPay card is a credit card procurement officers use to buy services and goods. The purchase card is one of four different government credit cards, which are all used for different purchases such as services, travel, etc. According to the General Services Administration (GSA), the SmartPay program is the largest government payment program in the world, serving more than 350 federal agencies, organizations, and Native American tribal governments.
Government agencies spent almost $26.4 billion in 2014 through 90 million transactions. There are currently over three million government purchase cards in circulation, according to the General Services Administration. Every federal contract transaction costs the government $70 on average because of administration costs and agency direct fees. These purchase cards save the United States Government $1.7 billion every year and reduce contracting costs dramatically. Government purchase cards are more commonly used for micro-purchases, sole source contracts, and simplified acquisition contracts.
Micro-purchases and simplified acquisition contracts make up a large range of contract spending in government contracts. Mirco-purchases are all contracts ranging between $1 and $3,000. Simplified acquisition contracts range between $2,500 and $150,000; and commercial item purchases between $2,500 and $5,000,000. Government contractors must communicate and network with procurement officers in order to win these types of contracts. Micro-purchases and simplified contracts are not always posted to government online bid boards like FedBizOpps. FedBizOpps (FBO) accounts for about a 1/3 of all active government contracts, and every contract must have a net worth for over $25,000. Contracts under this threshold do not have to be recorded in the Federal Awardee Performance and Integrity Information System (FAPIIS). Contracts under $25,000 can be awarded to a qualified contractor by the Federal procurement officer and instantly be paid with a SmartPay card.
The best way businesses can begin winning contracts is by marketing their business to government agencies. Government vendors must develop a customized government marketing plan to begin networking with federal officials that buy their goods and services. Vendors that promote their business with a well-orchestrated online government profile have a much better chance at winning contracts. The Simplified Acquisition Program has helped both large and small businesses win contracts before they are posted to bid boards, as well as make real connections with government buyers. The Simplified Acquisition Program includes a federally formatted website, a SAM registration, Dynamic Small Business Search profile creation, monthly email bid notifications, complete government business plan with direct access to buyers and prime vendors, contract support and training for the simplified acquisition environment.
Most businesses have no idea how lucrative it can be becoming a properly registered government contractor. Out of the 30 million businesses in the United States of America, only 1.6% are registered government contractors. Once a business finds out if they will qualify for government contracting through US Federal Contractor Registration they must register in System for Award Management (SAM). US Federal Contractor Registration has conducted over 65,000 government registrations (SAM/ORCA/CCR). Some of these registrations include Fortune 500 companies, Colleges/Universities, and government agencies like the Department of Defense and the USDA.
Does your business qualify for government contracting? Vendors interested in finding out if their business has a market in government contracting or would like to register in SAM can call the Contractor Helpline at (877) 252-2700 Ext 1 to speak with a live Acquisition Specialist.
Businesses that a wish to learn more about government marketing and networking directly with federal buyers can visit http://www.simplifiedacquisitionprogram.org/. The Simplified Acquisition Program has helped businesses win billions of dollars in government contracts thanks to US Federal Contractor Registration. The Simplified Acquisition Program is only offered by US Federal Contractor Registration, the official Third Party Federal Registration Firm.