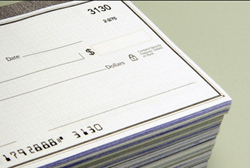 Washington D.C. (PRWEB) January 15, 2015
The United States Federal Government as of 01/14/2015 has 1,102 open Solicitations in Maryland where they are currently seeking out properly registered government contractors. The Federal Government awarded 118,533 contracts in Maryland for over 27 billion dollars in 2014 alone. Please see the below available contract released by US Federal Contractor Registration, additional Maryland contracts can be found at https://www.uscontractorregistration.com.
US Federal Contractor Registration is reporting the release of a pre-solicitation for CYBERFEDS in Oxon Hill, Maryland posted to FedBizOpps (FBO) on January 14, 2015. The CYBERFEDS pre-solicitation has a response date of January 30, 2015 for any vendors looking to respond. Every business interested in bidding on the CYBERFEDS contract must be properly registered in System for Award Management (SAM). As well as have the North American Industry Classification System codes 518210 - Data Processing, Hosting, and Related Services, and 518 - Data Processing, Hosting and Related Services filed in their SAM account/vendor profile. Cybersecurity is currently the #1 government contracting market. Federal agencies like the Department of Homeland Security and the Department of Defense have created numberous Government Wide Acquisition Contracts (GWACs) that set aside billions of dollars just to registered technology firms that focus on cybersecurity and system IT solutions. The United States Federal Government devotes more government contract spending to Cybersecurity IT than any other market.
Below is a copy of the Statement of Work (SOW) of the CYBERFEDS pre-solicitation as posted to FedBizOpps (FBO):
Introduction/Overview
The work to be performed under this contract consists of connecting via the Internet to the on-line Federal Employment Data System, known as cyberFEDS. This system is designed for researching federal employment case law, statutes, regulations and related materials. Research material will be utilized to perform Labor/Employee Relations duties for the Agency.
Background
Labor/Employee Relations Specialists need an on-line research tool to assist them in performing their duties. The tool would garner access to a multitude of Federal
Employment issues/topics for Specialists, whose decision making must be based upon the most up-to-date information available.
Scope
Allow Labor/Employee Relations Specialists to make decisions based upon the most up-to-date information available regarding case law.
Tasks
Research tool should provide unique attributes designed specifically for the Federal sector, to include the following:

Case index numbering system which enables users to speed and focus their
research efforts by zeroing in on the specific issues they seek by searching on
the appropriate index number. This indexing system should include historical information going back fifteen years or more.

Labor arbitration database including the capability for statistical analysis of
arbitration awards by prevailing parties

A newsletter library that consists of a growing series of periodicals published by
various government agencies

A government ethics database which consists of government ethics advisory
opinions and related case law

Capability of adding agency-specific documents, such as the Agency Negotiated Agreement to the database.
Delivery
An on-line research tool is needed to assist Labor/Employee Relations Specialists in performing their duties. The tool would garner access to a multitude of Federal
Employment issues/topics for Specialists, whose decision making must be based upon the most up-to-date information available and have the unique attributes mentioned in "Tasks".
Place Of Performance
On-line research tool would be managed from the Contractor's facility.
Period Of Performance
March 1, 2015, to February 28, 2016. With option years:
I: 3/1/16-2/28/17
II: 3/1/17-2/28/18
III: 3/1/18-2/28/19
Business owners can contact Contracting Officer and primary POC on the CYBERFEDS pre-solicitation Vivian D Daniels at (240) 613-8090 or by email at vivian(dot)d(dot)daniels(at)irs(dot)gov.
Vendors interested in learning how to bid on available contracts and becoming eligible for government contracts can call US Federal Contractor Registration Acquisition Specialist Peter Lanore at (877) 252-2700 Ext 751. Businesses looking to effectively market their business and promote their services directly to government buyers can enroll in the Simplified Acquisition Program. Businesses can learn more about the program and simplified acquisition contracts by visiting http://www.simplifiedacquisitionprogram.org/.