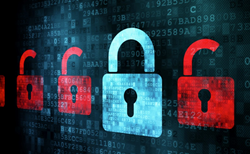 Washington D.C. (PRWEB) January 19, 2015
The United States Federal Government as of 01/16/2015 has 599 open Solicitations in Texas where they are currently seeking out properly registered government contractors. The Federal Government awarded 107,232 contracts in Texas for over 29 billion dollars in 2014 alone. Please see the below available contract released by US Federal Contractor Registration, additional Maryland contracts can be found at https://www.uscontractorregistration.com.
US Federal Contractor Registration is reporting the release of a pre-solicitation for Full Food Services in Houston, Texas posted to FedBizOpps (FBO) on January 14, 2015. The Full Food Services pre-solicitation has a response date of January 19, 2015, for any vendors looking to respond. Every business interested in bidding on the Full Food Services contract must be properly registered in System for Award Management (SAM). As well as have the North American Industry Classification System codes 722310 - Food Service Contractors, and 722 - Food Services and Drinking Places filed in their SAM account/vendor profile. Businesses interested in making real connections with procurement officers and marketing their business directly to government buyers are encouraged to enroll into the Simplified Acquisition Program.
Below is a copy of the Synopsis of the Full Food Services pre-solicitation as posted to FedBizOpps (FBO):
Food services are currently being provided in support of the 802d Force Support Squadron (FSS) through existing task order W9124J-09-D-0005-0012. The contract is set to expire 31 January 2015 and a follow on contract for these services is not in place at this time. Therefore, the 502d Contracting Squadron intends to award a sole source follow-on Firm-Fixed Price (FFP) 6-month bridge contract to the incumbent contractor, Department of Assistive & Rehabilitative Services (DARS), to provide continuity of services until the ongoing source selection is completed. Because of the nature of this requirement, the impracticality and substantial costs the Government would incur and not recover through competition, this bridge contract will be procured on a sole source basis. Under the proposed contract, 502 CONS/JBKBA will solicit and award a follow-on 6-month bridge contract using combined procedures contained within FAR Parts 12, Acquisition of Commercial Items, 15, Contract by Negotiation, and 37, Service Contracting.
This notice is neither a request for competitive proposals nor a solicitation of offers. A determination by the government to compete this requirement based on responses to this notice is solely within the discretion of the Government. Information received will be considered solely for the purpose of determining whether to conduct a competitive procurement. Interested companies may identify their interest and capability to satisfy the Government's needs. Responses to this notice should include: 1) Written narrative (not to exceed 5 pages) of Contractor's capability to provide (but not limited to) all personnel, supervision, equipment, and any items and services necessary to perform non-personal full food services in support of Fort Sam Houston and Camp Bullis dining facilities.
These support services include but are not limited to: dining facility management; accounting; cooking; food requisition and preparation; serving and replenishing food; cleaning facilities; property and utensils; maintenance of food service; preparing vegetables and fruits for the salad bar; cleaning tables in dining areas, where required; performing cashier services; handling foods, supplies, and property; maintaining quality control; ensuring operator maintenance and repair of food service property; removal and installation of food service equipment; pick up and deliver operational rations and in the event of contingency, perform all required tasks to include continued service. The project consists of providing full food services for a period of 6 months (period of performance is 1 February 2015 - 31 July 2015). 2) Company size in relation to the applicable North American Industry Classification System code (NAICS) 722310/$38.5M; 3) Commercial and Government Entity (CAGE) Code; 4) The socioeconomic status of the company, i.e., small business concern, 8(a) business, HUB Zone small business, small disadvantaged business, woman-owned small business, veteran owned small business, or Service disabled veteran owned small business; and 5) Point of Contact information to include name, email address and telephone number.
Responses to this notice should be e-mailed to the Contract Specialist, Mr. Randy D. Allen at randy(dot)d(dot)allen10(dot)civ(at)mail(dot)mil and the Contracting Officer, Mr. Charles D. Rhea at charles(dot)d(dot)rhea(dot)civ(at)mail(dot)mil. Responses must be received no later than 12 Noon CST on January 19, 2015.
Vendors interested in learning how to bid on available contracts and becoming eligible for government contracts can call US Federal Contractor Registration Acquisition Specialist Peter Lanore at (877) 252-2700 Ext 751. Businesses looking to effectively market their business and promote their services directly to government buyers can enroll in the Simplified Acquisition Program. Businesses can learn more about the program and simplified acquisition contracts by visiting http://www.simplifiedacquisitionprogram.org/.