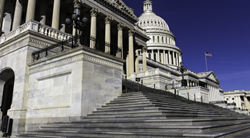 Orlando, FL (PRWEB) January 20, 2015
The United States Federal Government as of 01/19/2015 has 434 open Solicitations in Pennsylvania where they are currently seeking out properly registered government contractors. The Federal Government awarded 145,134 contracts in Pennsylvania for over 16 billion dollars in 2014 alone. Please see the below available contract released by US Federal Contractor Registration, additional Pennsylvania contracts can be found at https://www.uscontractorregistration.com.
US Federal Contractor Registration is reporting the release of a pre-solicitation for Hotel Locks in Drums, Pennsylvania posted to FedBizOpps (FBO) on January 19, 2015. The Hotel Locks pre-solicitation has a response date of January 23, 2015 for any vendors looking to respond. Every business interested in bidding on the Hotel Locks contract must be properly registered in System for Award Management (SAM). As well as have the North American Industry Classification System codes 423850 - Service Establishment Equipment and Supplies Merchant Wholesalers, and 423 - Merchant Wholesalers, Durable Goods filed in their SAM account/vendor profile. All registered contractors that supply single latch hotel locks have the opportunity to contact Contracting Officer and primary POC on the Hotel Locks RFQ Frances J. McGrawat (570) 708-0577 or by email at mcgraw(dot)fran(at)jobcorps(dot)org.
Below is a copy of the Request for Quotation (RFQ) of the Hotel Locks pre-solicitation as originally posted to FedBizOpps (FBO) on January 19, 2015:
This is a subcontracting opportunity with Management & Training Corporation (MTC), operator of the Keystone Job Corps. MTC is requesting bids for single latch hotel locks.
Please provide a price quote including any shipping and handling for :
180 each RF-8500 Cylindrical Single latch RETD Hotel Lock-*OR COMPARABLE
Single latch cylindrical style RF lock hotel lock that is designed to be easily installed in a standard 2-1/8" door prep. Quote to include everything needed for a complete RF style lock system including the PC software, USB RF card encoder, Audit trail machine, RF cards and standard ground freight.

No exposed card slots on the face of the unit.
Cards are to be "waved" in-front of the lock (average 1.5cm range) they never make contact with a read head to eliminate the possibility of a damaged card breaking in the lock.
Single latch design.
Each lock will also come with (2) mechanical keys for emergency override operation. The keys
will also be used to leave the lock unlocked from both sides for unrestricted passage.
Delivery terms and an estimated delivery date must also be specified.
Items shall be shipped to:
MTC Keystone Job Corps Center
235 West Foothills Drive
Drums, PA 18222
MTC Terms and Conditions:
Management & Training Corporation (MTC) Terms and Conditions are included with this RFQ, and can be found at http://www.mtctrains.com. It is the Contractor's responsibility
to verify MTC's current Terms and Conditions at the time services and/or goods are
provided.
Tax Exemption:
Keystone Job Corps is exempt from the assessment of sales tax for the purchase of tangible
property or services under the provisions of the Workforce Investment Act, U.S. Public Law 105-
220 dated August 7, 1998.North American Industry Classification System (NAICS):
Bidder must self-certify under the following NAICS code: 423850 Locksmith equipment and
supplies merchant wholesalers
Federal Funding and Accountability Act of 2006 (FFATA):
For organizations, projects with a value of $25,000 or more (and any modifications to project that change previously reported data) may be subject to the provisions of FFATA, per FAR 52.204-10 Reporting Executive Compensation and First-Tier Subcontract Awards. Reported information will be made public via the FFATA Sub-award Reporting System.
This RFQ may be awarded to a single bidder or to multiple bidders on an itemized basis. All quotations must be made with this consideration in mind. Bidders who do not want to be considered for anything less than the total RFQ award must clearly specify this in their proposal.
Businesses that would like to learn how to bid on government RFQs and available opportunities can call Acquisition Specialist Marianne Swager at 1(877) 252-2700 Ext 752. Vendors have been enrolling in the Simplified Acquisition Program to win available government contracts, network with procurement officers across the nation, and qualify their business for government contracting. Businesses that would like to learn more about the Simplified Acquisition Program can visit http://www.simplifiedacquisitionprogram.org/.