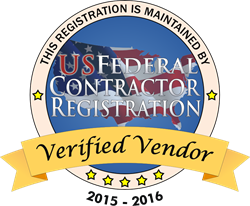 Washington D.C. (PRWEB) February 05, 2015
The United States Federal Government as of 02/04/2015 has 104 open Solicitations in Beaver, West Virginia where they are currently seeking out properly registered government contractors. The Federal Government awarded 12,892 contracts in West Virginia for over 1 billion dollars in 2014 alone. Please see the below available contract released by US Federal Contractor Registration, additional West Virginia contracts can be found at https://www.uscontractorregistration.com.
US Federal Contractor Registration is reporting the release of a Generator Maintenance RFQ in Beaver, West Virginia posted to FedBizOpps (FBO) on January 4, 2015. The Generator Maintenance RFQ has a response date of February 9, 2015 for any vendors looking to respond. Every business interested in bidding on the Generator Maintenance RFQ contract must be properly registered in System for Award Management (SAM), as well as have the North American Industry Classification System codes 811310 - Commercial and Industrial Machinery and Equipment (except Automotive and Electronic) Repair and Maintenance, and 811 - Repair and Maintenance filed in their SAM account/vendor profile.
Below is a copy of the Request for Quotation (RFQ) of the Generator Maintenance RFQ as originally posted to FedBizOpps (FBO) on February 4, 2015:
This is a combined synopsis/solicitation for commercial items prepared in accordance with the format in Federal Acquisition Regulation (FAR) Subpart 13.5 in conjunction with 12.6 as supplemented with additional information included in this notice. This announcement constitutes the only solicitation; proposals are being requested and a written solicitation will not be issued.
The solicitation number is DOL-MSH-15-Q-00003 and it is issued as a Request for Quotes (RFQ). The solicitation document and incorporated provisions and clauses are those in effect through Federal Acquisition Circular (FAC) 2005-78.
The associated North American Industrial Classification System (NAICS) code for this procurement is 811310(Commercial and industrial machinery and equipment [except automotive and electronic] repair and maintenance). This requirement is a total small business set aside with a small business size standard of $7.5 million. Only qualified Contractors will be considered. Contract line items are outlined within the attached document labeled DOL-MSH-15-Q-00003. Period of Performance: Base period of 12 months and 2 option periods of twelve months each. Potential Contractors shall include a completed copy of the provision at 52.212-3, Offeror Representations and Certifications-Commercial Items, with your quote OR be fully registered in the System for Award Management (SAM).
Quotes must be received by Mindy Smith, Contract Specialist, no later than 12:00 PM (EST) on February 9, 2015. Quotes will be accepted by e-mail at smith.mindy(at)dol(dot)gov referencing DOL-MSH-15-Q-00003. Electronic quotes must be submitted in a format compatible with Microsoft Office or Adobe. Quotes must include enough information for the Government to make a determination that the Contractor can responsibly deliver the required products.
Businesses that would like to learn how to submit RFQs and bid on available opportunities can call Acquisition Specialist Mark Georges at 1(877) 252-2700 Ext 735. Vendors have been enrolling in the Simplified Acquisition Program to win available government contracts, network with procurement officers across the nation, and qualify their business for government contracting. Businesses that would like to learn more about the Simplified Acquisition Program can visit http://www.simplifiedacquisitionprogram.org/.