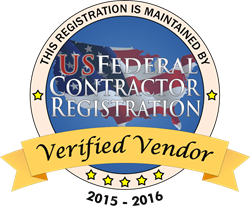 Washington D.C. (PRWEB) February 06, 2015
We all know their can only be one winner in every competition. In government contracting a procurement officer will only choose one contractor to fulfill their procurement solicitation. When businesses bid on government contracts they run the obvious risk of losing to a business that has been deemed more qualified. It is important that contractors do not give up and request a Contractor Debrief in the wake of their rejected bid. Every business should prepare a number of questions for the procurement officer in order to make sure the best feedback possible is given in return. Finding out every detail to why a business lost the bid can make all the difference in the world for their next bidding opportunity.
Contractors are encouraged to ask the following questions during their Contractor Debrief in order to discover improves that will ultimately help their business win government contracts in the future:
As a contracting officer what was left out of the proposal?
What would make one vendor stand out among the others?
Why was the other vendor hired and what was the deciding factor?
What are some key aspects that Contracting Officers look for in new vendors?
Are there any other helpful hints that would improve a bid strategy the next time a bid is submitted.
Is it smart to list warranties or product guarantees?
What is a good way to go above and beyond when submitting a bid proposal?
Once a business is done asking their questions, they should thank the contracting officer for taking the time to speak with them. Make sure to create and maintain a professional relationship with the contracting officer. Sending emails as well as communicating through social networks such as LinkedIn can improve the chances of winning a contract in the future. Businesses that decide to implement a government marketing program have been found to be more successful and develop a better past performance portfolio in the federal marketplace.
The Simplified Acquisition Program is one the leading government marketing programs available to government contractors. Prior to enrollment every contractor conducts a qualification process with US Federal Contractor Registration in order to determine if government contracting would be a good fit for their business. The qualification process covers their federal competition rate, related government spending trends, available contracts in their industry, and federal set-aside requirements.
The Simplified Acquisition Program includes: a System for Award Management (SAM) registration, a complete government business plan with direct access to buyers and prime vendors, a customized profile in Dynamic Small Business Search (DSBS), monthly email bid notifications, a GovKinex government-formatted website with federal verification seal or verified vendor status, branded domain name, and year long training.
Businesses interested in qualifying their business and/or enrolling in the Simplified Acquisition Program can call Acquisition Specialist Justin Jones at (877) 252-2700 Ext 757 to speak with a live Acquisition Specialist. Businesses that would like to learn more about the Simplified Acquisition Program for their business can visit http://www.simplifiedacquisitionprogram.org/.