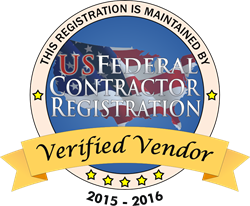 Washington D.C. (PRWEB) February 25, 2015
The Federal Emergency Management Agency (FEMA) is awarding $480 million dollars to rebuild the Rockaway Boardwalk in New York that was destroyed by Hurricane Sandy in 2012. The reconstruction effort will begin once the state and city officials finish finalizing the paperwork and hiring government contracts to assist in the relief efforts. The $480 million will be devoted to rebuilding the boardwalk, outfitting it with showers, creating better electrical infrastructure, and putting in more benches and stairs. The boardwalk will also be more resilient to floods and heavy perception. Large sand barriers will also be constructed to act as the first line of defense against any future coastal floods. US Federal Contractor Registration is encouraging businesses to become properly registered in System for Award Management and become an official FEMA Contractor to help FEMA. Contractors can win millions of dollars in federal contractors if their business is chosen to help in the rebuilding process of Rockaway Boardwalk.
U.S. Senator Charles Schumer stated, " It is great news that FEMA has green-lighted this massive federal grant financed by the Sandy relief bill that we all worked so hard to pass for repairs and resiliency work to the Rockaway boardwalk. Federal sign-off is a significant step toward funding an accessible, pedestrian-friendly, and storm-resistant boardwalk, as well as related resiliency efforts to protect the many families who live nearby from future storms. We will make sure that nothing in this effort impacts other ongoing storm-mitigation measures to better protect the whole Rockaway Peninsula."
US Federal Contractor Registration has assisted thousands of businesses with their government registration and FEMA registration to assist in the disaster relief efforts of Hurricane Sandy, Tropical Storm Dolly, the Winter Storm of 2014, 2013 Colorado Flood, Oklahoma Tornado, Tropical Storm Isaac and many more. US Federal Contractor Registration even networks closely with FEMA procurement officials to pair registered government contractors to available FEMA contracts. US Federal Contraction Registration is the worlds largest third party registration firm that has registered over 65,000 businesses in System for Award Management (SAM), and the previous contractor registration database of CCR/ORCA. Businesses can have a professional Acquisition Specialist from US Federal Contractor Registration help determine if their business is prepared for government contracting and qualified for the federal marketplace.
Every business aiding the Rockaway Boardwalk efforts in New York must first be registered in System for Award Management(SAM) and submit their Industry Liaison Program Vendor Profile to FEMA Headquarters. Businesses can download free FEMA instructions in the FEMA Packet located at GovernmentContractingTips.com or call (877) 252-2700 Ext 1 to receive an Industry Liaison Program Vendor Profile document.
Businesses that wish to learn more about FEMA contracts can download the free FEMA Beginners Contractor Packet off of the FEMA Contracts website. Our FEMA packet is an informative collection of articles and information designed to help businesses get a head-start on the contracting competition. Vendors interested in learning how to bid on available contracts and becoming eligible for government contracts can call US Federal Contractor Registration Acquisition Specialist Justin Jones at (877) 252-2700 Ext 757 or visit http://www.FEMAContracts.com to learn more about FEMA registration.