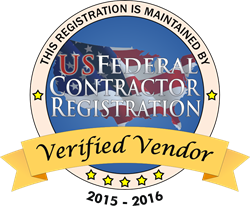 Washington D.C. (PRWEB) February 27, 2015
The Federal Emergency Management Agency (FEMA) has awarded more than $312 million in public assistance to the state of Louisiana in the relief efforts from Hurricane Issac. The state of Louisiana will receive an additional $2.4 million in government awards to fund remaining relief efforts of Hurricane Isaac. The repairs will cover different Parish Department of Water facilities, as well as mitigation measures to protect against any future flood damage. Additional repairs will include Water plants, Distribution Centers, Payments Centers, Sewer lines, Lift stations and Water lines. US Federal Contractor Registration is assisting businesses with their SAM Registration and FEMA Registration in order for businesses to assist the state of Louisiana with repairs.
According to FEMA, repairs will need to be made in order to protect the following communities against any future disasters:

Buras - Buras Auditorium; Buras Community Center; and the Buras Fire Station;
Davant – the Percy Griffin Community Center;
Empire – O'Brien Fire Station;
Phoenix – the Phoenix Fire Station;

Point A La Hache - Epalh Fire/Emergency Management Services Station; and
Port Sulphur – District 8 Council building; Port Sulphur Community Center;
Port Sulphur Fire Station; and the Port Sulphur Public Right-of-Way Maintenance Building.
Belle Chasse – Belle Chasse Fire Station III; Belle Chasse Government Building; Belle Chasse Library; Belle Chasse Lockup; Belle Chasse Public Right-of-Way Maintenance Shop; Belle Chasse Water Collection Office; Community Action Agency building; Council on Aging building; the Emergency Management Services Building; and the Recreation North Facility;
Boothville – Boothville-Venice Elementary School Campus main building, gymnasium and cafeteria; and the Boothville-Venice Fire Station;
Every business aiding the disaster relief efforts in Louisiana must first be registered in System for Award Management (SAM) and submit their Industry Liaison Program Vendor Profile to FEMA Headquarters. Businesses can download free FEMA instructions in the FEMA Packet located at GovernmentContractingTips.com or call (877) 252-2700 Ext 1 to receive an Industry Liaison Program Vendor Profile document.
US Federal Contractor Registration has assisted thousands of businesses with their government registration and FEMA registration to assist in the disaster relief efforts of Hurricane Sandy, Tropical Storm Dolly, the Winter Storm of 2014, 2013 Colorado Flood, Oklahoma Tornado, Tropical Storm Isaac and many more. US Federal Contraction Registration is the worlds largest third party registration firm that has registered over 65,000 businesses in System for Award Management (SAM), and the previous contractor registration database of CCR/ORCA. Businesses can have a professional Acquisition Specialist from US Federal Contractor Registration help determine if their business is prepared for government contracting and qualified for the federal marketplace.
Businesses that wish to learn more about FEMA contracts can download the free FEMA Beginners Contractor Packet off of the FEMA Contracts website. Our FEMA packet is an informative collection of articles and information designed to help businesses get a head-start on the contracting competition. Vendors interested in learning how to bid on available contracts and becoming eligible for government contracts can call US Federal Contractor Registration Acquisition Specialist Mark Georges at (877) 252-2700 Ext 735 or visit http://www.FEMAContracts.com to learn more about FEMA registration.