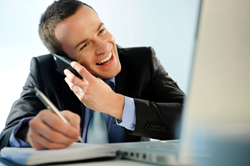 Washington D.C. (PRWEB) March 10, 2015
The United States Federal Government as of 03/09/2015 has 419 open Solicitations in North Carolina where they are currently seeking out properly registered government contractors. The Federal Government awarded 36,356 contracts in North Carolina for over 4 billion dollars in 2014 alone. Please see the below available contract released by US Federal Contractor Registration, additional North Carolina contracts can be found at https://www.uscontractorregistration.com.
US Federal Contractor Registration is reporting the release of the Repair and Overhaul of Landing Gear Wheels contract in North Carolina posted to FedBizOpps (FBO) on March 9, 2015. The Repair and Overhaul of Landing Gear Wheels Solicitation does not have a response date yet posted, however there is an archiving date set for March 21, 2015. Every business interested in bidding on the Repair and Overhaul of Landing Gear Wheels Solicitation must be properly registered in System for Award Management (SAM), as well as have the North American Industry Classification System codes 336413 - Other Aircraft Parts and Auxiliary Equipment Manufacturing, and 336 - Transportation Equipment Manufacturing filed in their SAM account/vendor profile.
Below is a copy of the Repair and Overhaul of Landing Gear Wheels Solicitation as originally posted to FedBizOpps (FBO) on March 9, 2015:
This is a combined synopsis/solicitation for commercial items prepared in accordance with the format in FAR Subpart 12.6 as supplemented with additional information included in this notice. This announcement constitutes the only solicitation; quotations are being requested and a written solicitation will not be issued. Solicitation number HSCG38-15-Q-300032 is issued as a Request for Quotation (RFQ). The incorporated clauses and provisions are those in effect through Federal Acquisition Circular 2005-79. This requirement will be satisfied using the commercial acquisition procedures specified in FAR Part 12 in conjunction with the simplified acquisition procedures specified in FAR Part 13. The applicable North American Industry Classification Standard Code is 336413. The small business size standard is 1,000 employees. This solicitation is issued as a Total Small Business Set-Aside. All responsible small business sources may submit a quotation which shall be considered by the agency.
The Government is soliciting a fixed price Indefinite Delivery Requirements contract for the repair and overhaul of Landing Gear Wheels. The term of the contract is from the date of award until the date of the final delivery, not to exceed one (1) year. Repair and Overhauls will be made by issuance of individually funded fixed price task orders as the need arises and funding permits. The Government will award a contract resulting from this solicitation to the responsible offer or whose offer conforming to the solicitation will be most advantageous to the Government.
The Government reserves the right to withhold any item or group of items contained in this solicitation upon award. The Government reserves the right to make a single award, multiple awards or to make no award. Closing date and time for receipt of offers is February 23, 2015 at 4:30 pm EST. E-mail quotations are preferred and may be sent to Catrina.M.McDonald(at)uscg(dot)mil or alternate Joshua.M.Stoddard(at)uscg(dot)mil. Please indicate HSCG38-15-Q-300032 in subject line.
It is the policy of the United States Coast Guard (USCG) to issue solicitations and make contract awards in a fair and timely manner. The Ombudsman Program for Agency Protests (OPAP) was established to investigate agency protest issues and resolve them without expensive and time-consuming litigation. OPAP is an independent reviewing authority that is empowered to grant a prevailing protester essentially the same relief as the Government Accountability Office (GAO).
Contract award or performance will be suspended during the protest period unless contract award or performance is justified, in writing, for reasons of unusual and compelling urgency or is determined in writing to be in the best interest of the Government. The agency's goal is to resolve protests in less than 35 calendar days from the date of filing. Protests shall include the information set forth in FAR 33.103(d) (2). If the protester fails to submit the required information, resolution of the protest may be delayed or the protest may be dismissed. To be timely protests must be filed within the period specified in FAR 33.103(e). Formal protests filed under the OPAP program shall be submitted electronically to OPAP(at)uscg(dot)mil and the Contracting Officer or by hand delivery to the Contracting Officer.
Businesses that would like to learn how to bid on available opportunities or register in SAM can call Acquisition Specialist Peter Lanore at 1(877) 252-2700 Ext 751. Vendors have been enrolling in the Simplified Acquisition Program to win available government contracts, network with procurement officers across the nation, and qualify their business for government contracting. Businesses that would like to learn more about the Simplified Acquisition Program can visit http://www.simplifiedacquisitionprogram.org/.