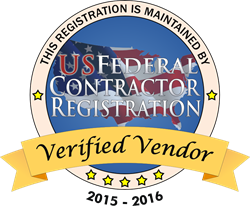 Washington D.C. (PRWEB) March 13, 2015
The Federal Emergency Management Agency (FEMA) has decided to reopen Hurricane Sandy claims that were recently filed by over 141,000 New Jersey homeowners who were effected by the disaster. U.S. Senators Cory Booker and Robert Menendez conducted a closed door meeting with FEMA Administrator Craig Fugate to come to terms on acquiring new funding for the continued relief efforts from Hurricane Sandy. Currently, 74,052 damage claims have been filed by homeowners on the New Jersey shoreline. FEMA will be sending letters to affected homeowners and the New Jersey Senators will use social media outlets to encourage homeowners to reach out if extended funds are needed. New Jersey construction and rebuilding efforts continue to be needed. The Federal Government calls upon properly registered government contractors to assist in disaster relief efforts that have caused enormous amounts of damage. Businesses must be registered with FEMA prior to assisting in disaster relief efforts in order to be awarded no bid contracts.
Every business aiding the disaster relief efforts in New Jersey must first be registered in System for Award Management (SAM) and submit their Industry Liaison Program Vendor Profile to FEMA Headquarters. Businesses can download free FEMA instructions in the FEMA Packet located at GovernmentContractingTips.com or call (877) 252-2700 Ext 1 to receive an Industry Liaison Program Vendor Profile document. US Federal Contractor Registration's FEMA Contracts video on Youtube is also a helpful source when getting started as s government contractor.
US Federal Contractor Registration has assisted thousands of businesses with their government registration and FEMA registration to assist in the disaster relief efforts of Hurricane Sandy, Tropical Storm Dolly, the Winter Storm of 2014, 2013 Colorado Flood, Oklahoma Tornado, Tropical Storm Isaac and many more. US Federal Contraction Registration is the worlds largest third party registration firm that has registered over 65,000 businesses in System for Award Management (SAM), and the previous contractor registration database of CCR/ORCA. Businesses can have a professional Acquisition Specialist from US Federal Contractor Registration help determine if their business is prepared for government contracting and qualified for the federal marketplace.
Businesses that wish to learn more about FEMA contracts can download the free FEMA Beginners Contractor Packet off of the FEMA Contracts website. Our FEMA packet is an informative collection of articles and information designed to help businesses get a head-start on the contracting competition. Vendors interested in learning how to bid on available contracts and becoming eligible for government contracts can call US Federal Contractor Registration Acquisition Specialist Mark Georges at (877) 252-2700 Ext 735 or visit http://www.FEMAContracts.com to learn more about FEMA registration.