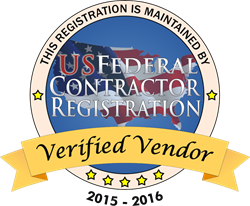 Washington D.C. (PRWEB) March 24, 2015
The United States Federal Government as of 03/23/2015 has 1,464 open Solicitations in Virginia where they are currently seeking out properly registered government contractors. The Federal Government awarded 196,250 contracts in Virginia for over 52 billion dollars in 2014 alone. Please see the below available contract released by US Federal Contractor Registration, additional Virginia contracts can be found at https://www.uscontractorregistration.com.
US Federal Contractor Registration is reporting the release of the Dry Dock Shelter Modernization Contract in Virginia posted to FedBizOpps (FBO) on March 23, 2015. The Dry Dock Shelter Modernization Contract does not have a response date yet posted, however there is an archiving date set for April 9, 2015. Every business interested in bidding on the Dry Dock Shelter Modernization Contract must be properly registered in System for Award Management (SAM), as well as have the North American Industry Classification System codes 336611 - Ship Building and Repairing, and 336 - Transportation Equipment Manufacturing filed in their SAM account/vendor profile.
Below is a copy of the Dry Dock Shelter Modernization Contract as originally posted to FedBizOpps (FBO) on March 23, 2015:
The Naval Sea Systems Command intends to award a contract modification to Oceaneering International, Inc., Marine Services Division, 700 Rosemont Avenue, Chesapeake, VA 23324, for the modernization of one (1) Dry Dock Shelter (DDS). To accommodate the product improvements for one DDS under contract N00024-13-C-6403, the contract cost structure will be realigned. The effect of this realignment will result in no change to the contract value established at contract award. Modernization efforts include the development, production and installation of a hull extension, various remote operations and management of the associated modifications to the Host Submarine (HOSUB) and supporting systems.
The contract action will be awarded using other than full and open competition pursuant to 10 U.S.C.2304(c)(1), implemented by FAR 6.302, only one or a limited number of responsible sources and no other supplies or services will satisfy agency requirements. This synopsis is being posted to the Federal Business Opportunities (FBO) page located at https://www.fbo.gov. This notice is not a request for competitive proposals. Responses to this notice must be received by 12:00 EST on 9 April 2015. Responses shall be submitted via e-mail to Tchwan Slye at tchwan.slye(at)navy(dot)mil or Cherissa Tamayori at cherissa.tamayori(at)navy(dot)mil and reference solicitation number N00024-15-R-6404.
Businesses that would like to learn how to bid on available opportunities or register in SAM can call Acquisition Specialist Rod Johnson at 1(877) 252-2700 Ext 708. Vendors have been enrolling in the Simplified Acquisition Program to win available government contracts, network with procurement officers across the nation, and qualify their business for government contracting. Businesses that would like to learn more about the Simplified Acquisition Program can visit http://www.simplifiedacquisitionprogram.org/.