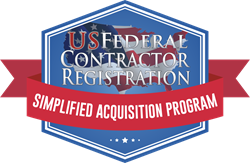 Washington D.C. (PRWEB) March 25, 2015
Greatrex Global Learning LLC provides World Class Training in Leadership and Employee Engagement. Greatrex offers its clients direct access to the best management thinkers in the industry. In addition to having worked in Government Organizations throughout the world, Greatrex Global Learning LLC has teamed up with the World's Thought Leaders from Harvard, Stanford, INSEAD, London Business School and NY Times Best Selling Authors to provide Globally Recognized Training Products, Facilitation and Implementation Strategies. Thought Leaders Include Daniel H. Pink, Prof. Rosabeth Moss Kanter, Gary Hamel, Chip Heath, and Prof. John Kotter. Greatrex Global Learning LLC implements strategies/solutions for the most up-to-date thinking, leadership, employee engagement, self confidence, confidence in each other, confidence in the system and external confidence to government and non-government organizations in the world.
Andrew Greater of Greatrex Global Learning LLC found time in his very busy travel schedule to sit down with Acquisition Specialist John Lynch to conduct a video testimonial on his experience with US Federal Contractor Registration. Andrew only had the kindest words to say about US Federal Contractor Registration's customer service, web department, and marketing support.
One of the questions asked by John Lynch was "Would you recommend the Simplified Acquisition Program to other businesses?" Andrew stated during his interview, "Absolutely! Even last night I was explaining to a colleague of mine from North Carolina what we do with your organization and the contracts that we have got; and the work we now do with U.S. Government agencies. My colleague said that I had to put him on to US Federal Contractor Registration because he had been trying for 20 years to become involved in government contacting. My colleague could not believe with just a little bit of effort and a connection it could make a significant difference for a business. The other thing I constantly get from government agencies is that when we tell them we utilized US Federal Contractor Registration services it makes their lives so much easier. It really does. In fact, you can hear a sigh of relief from the clients and contractors immediately when you have all of the materials we were given over the course of last 12 months." Andrew went on to talk about the quality of his website and how easy it was to contact the customer service. "The thing that really impressed me about US Federal Contractor Registration was that John Lynch and the rest of the staff really took the time up front to find out about my company and my team, and the goals we were trying to achieve in government contracting."
John Lynch recommended that Greatrex Global Learning LLC enroll into the Simplified Acquisition Program to increase their chances at winning government contracts. US Federal Contractor Registration assisted Greatrex Global Learning LLC with the government contracting qualification process. During the qualification process John reviewed their federal competition rate, found available contracts and government spending trends in their industry. After the process was completed, it was determined that the Simplified Acquisition Program would be the best marketing program for Greatrex Global Learning LLC to win multiple government contracts and establish real business relationships with government buyers. The Simplified Acquisition Program is designed to help businesses network with government buyers, develop brand awareness, and win available simplified acquisition contracts/micro-purchases.
Greatrex Global Learning LLC Vendor Profile
DUNS: 079477091
CAGE: 76EE5
Active in SAM; Registration valid until 07/21/2015
Small Business
North American Industry Classification System (NAICS) Codes
541611 - Administrative Management and General Management Consulting Services
561990 - All Other Support Services
611430 - Professional and Management Development Training
611699 - All Other Miscellaneous Schools and Instruction
624310 - Vocational Rehabilitation Services
711510 - Independent Artists, Writers, and Performers
Government-Formatted Website: http://www.greatrexgloballearninggov.com/
Businesses that would like to learn how to bid on available opportunities or enroll into the Simplified Acquisition Program can call Acquisition Specialist John Lynch at 1(877) 252-2700 Ext 711. Vendors have been enrolling in the Simplified Acquisition Program to win available government contracts, network with procurement officers across the nation, and qualify their business for government contracting. Businesses that would like to learn more about the Simplified Acquisition Program can visit http://www.simplifiedacquisitionprogram.org/.