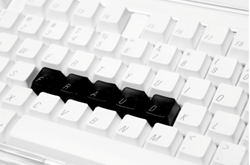 Washington D.C. (PRWEB) April 07, 2015
Business owners entering the federal marketplace for the first time must be on full alert for possible scammers. Encountering a cyber scam in government contracting is not as uncommon as most businesses would think. Most companies fail to take into account that there are scams that pose as Procurement Officers and Government Buyers in an effort to steal from innocent federal contractors. Government contracting can be a difficult field for businesses that are completely brand new to the topic. Experienced government contractors know that winning the first government contract can mean all the world to a business. Once the first contact is awarded and past performance is established, businesses have an easier time winning more contacts in the future. Cyber scams like to prey on new government contractors who have less experience dealing with Procurement Officers. Vendors like to use US Federal Contractor Registration's Acquisition Specialists as key federal advisors when bidding and networking with Government Buyers.
Businesses should refer to the following Check List below for 'red flags' when dealing with a potential cyber scammers:

Check if the Procurement Officer has a real federal address.
Make sure the Procurement Officer has an email address that ends in .edu or .gov.
Never rush any product order without making sure a federal invoicing system (Wide Area Workflow) is set up or a validated payment system is put into place.
If the Procurement Officer asks for a Checking Account Number it is a scam. All Procurement Officers have access to System for Award Management (SAM Registration) and normal protocol is to send a wire transfer to a business's CAGE Code.
If the Procurement Officer asks for a Credit Card for payment on Security Clearance it is a scam. Procurement Officer may ask for information, however a vendor will never have to pay for the process.
If a Procurement Officer asks for money for up-front payment towards a Grant it is a scam. Businesses do not need to invest money into receiving a possible government grant under any circumstance.
Always consult every possible government contract with your US Federal Contractor Registration Acquisition Specialist in order to alleviate any possible worries of fraudulent activity.
Contractors can schedule an appointment with Expert Acquisition Specialist John Wayne II to discuss cyber scam protection queries and ways to safely market their business to Procurement Officers across the nation.
Businesses that are looking to safely network with real Procurement Officers utilize the Simplified Acquisition Program. Phillips commented about the Simplified Acquisition Program and US Federal Contractor Registration customer service stating, "I would recommend US Federal Contractor Registration to other businesses. I needed their guidance as to how to look for opportunities and the protocol that is involved in working with the Federal Government. It is very important that you work with an Acquisition Specialist that you feel comfortable with. You need to be comfortable to ask questions and have things explained to you at your pace. There is a lot to learn and US Federal Contractor Registration can teach and coach you to be successful! My Acquisition Specialist is my crutch; my go to person for answers."
Vendors can trust US Federal Contractor Registration with their federal information and for advise on related fraudulent activity. Recognized in the industry as the world's largest and most respected third party government registration, US Federal Contractor Registration helps small businesses market themselves directly to government agencies. They apply the same tools Fortune 500 companies use in order to win government contracts and establish business relationships with procurement officers across the nation. Their Simplified Acquisition Program has helped businesses win millions of dollars in the federal marketplace, and continues to be the top small business government marketing solution to date. Businesses that would like to learn more about enrollment into the Simplified Acquisition Program can contact Acquisition Specialist John Wayne II at 1 (877) 252-2700 Ext 747 or visit http://www.simplifiedacquisitionprogram.org/ to get started.