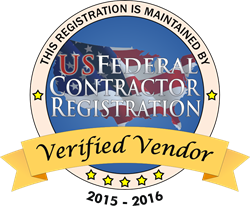 St.Petersbrug, FL (PRWEB) April 08, 2015
The United States Federal Government as of 04/06/2015 has 646 open Solicitations in Florida where they are currently seeking out properly registered government contractors. According to the new USA Spending website, the federal government has so far spent over $135 billion in government contracts over the course of 783,728 government transactions. Florida specifically has spent over $38 billion in government contracts in fiscal 2015. Please see the below available contract released by US Federal Contractor Registration, additional Florida contracts can be found at https://www.uscontractorregistration.com.
US Federal Contractor Registration is reporting the release of the Lodging Services Contract in Florida posted to FedBizOpps (FBO) on April 6, 2015. The Lodging Services Contract archive date is current set in record for April 15, 2015. Every business interested in bidding on the Lodging Services Contract must be properly registered in System for Award Management (SAM), as well as have the North American Industry Classification System codes 531110 - Lessors of Residential Buildings and Dwellings, and 531 - Real Estate filed in their SAM account/vendor profile.
Below is a copy of the Lodging Services Contract as originally posted to FedBizOpps (FBO) on April 6, 2015:
Lodging services in a safe, convenient location in and around the Pentagon, Washington D.C and around the Walter Reed Army Medical Center (WRAMC) and National Medical Center (NNMC), Bethesda, MD. The Pentagon location shall consist of total of 25, 1 Bedroom/1 Bath fully furnished units; minimum 725 sq. ft min. The Walter Reed location shall consist of a total of 5, 2 Bedroom/2 Bath fully furnished units; minimum 1,000 sq ft, minimum 2 double beds (two tin beds may substitute one double bed). A combined 300 on-call cleanings shall be available per year.
Apartment Features include: American Disability Act compliant, furnished kitchen - refrigerator w freezer, dishwasher, microwave, plates, glasses, utensils, pans, pans essential cookware, electric garbage disposal, dishwasher, 2 sets of clean linen, weekly house keeping, washer and dryer located inside unit, lodging shall be inclusive of utilities, parking shall be included, 24 hour on-call repair service, routine service call handled within normal business hours, fitness center, swimming pool, business/conference room. Period of Performance: 12 month base period and four, 12 month option periods.
Businesses that would like to learn how to bid on available opportunities or register in SAM can call Acquisition Specialist Jonathan Maness at 1(877) 252-2700 Ext 739. Vendors have been enrolling in the Simplified Acquisition Program to win available government contracts, network with procurement officers across the nation, and qualify their business for government contracting. Businesses that would like to learn more about the Simplified Acquisition Program can visit http://www.simplifiedacquisitionprogram.org/.