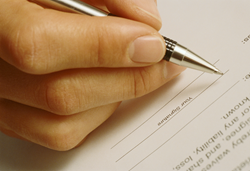 Washington D.C. (PRWEB) April 09, 2015
After heavy down pour and intense flooding New Mexico is finally receiving the federal funding from the Federal Emergency Management Agency (FEMA) it requested back in September 2014. The flooding in New Mexico managed to flow into the arroyos, acequais, the Rio Nambe River and the Pojoaque. This caused over 17,000 yards of sedimentary debris to be deposited into the Nambe Fall Reservoir in New Mexico. This reservoir is used as a man source of water for municipalities and for important irrigation purposes. The funding would help with the relief efforts of removing the debris, transportation the debris, and the proper disposal of the debris. This FEMA grant has been issued to the state of New Mexico and procurement officers are now accepting properly registered government contractors to apply for this opportunity. US Federal Contractor Registration is encouraging businesses to become registered in the SAM Registration and become an official FEMA Contractor. Businesses can call (877) 252-2700 Ext 1 to receive an Industry Liaison Program Vendor Profile document.
The US Federal Contractor Registration FEMA Contracts video on Youtube is also a helpful source when getting started as s government contractor. Contractors can find all the information they need to know about preparing as a government contractor for natural disaster relief. Businesses can also learn about obtaining advanced certifications such as the Corps of Engineers Contractor Registries, Joint Housing Solutions Group, Debris Removal Accreditation, and National Flood Insurance Program Adjuster. US Federal Contractor Registration encourages vendors to renew their government registration at least every 12 months in order to stay in compliance with the General Services Administration (GSA).
US Federal Contractor Registration has assisted thousands of businesses with their government registration and FEMA registration to assist in the disaster relief efforts of Hurricane Sandy, Tropical Storm Dolly, the Winter Storm of 2014, 2013 Colorado Flood, Oklahoma Tornado, Tropical Storm Isaac and many more. US Federal Contraction Registration is the world's largest third party registration firm that has registered over 65,000 businesses in System for Award Management (SAM), and the previous contractor registration database of CCR/ORCA. Businesses can have a professional Acquisition Specialist from US Federal Contractor Registration help determine if their business is prepared for government contracting and qualified for the federal marketplace.
Businesses that wish to learn more about FEMA contracts can download the free FEMA Beginners Contractor Packet off of the GovernmentContractingTips.com website. Our FEMA packet is an informative collection of articles and information designed to help businesses get a head-start on the contracting competition. Vendors interested in learning how to bid on available contracts and becoming eligible for government contracts can call US Federal Contractor Registration Acquisition Specialist Nicole Smith at (877) 252-2700 Ext 732 or visit http://www.FEMAContracts.com to learn more about FEMA registration.