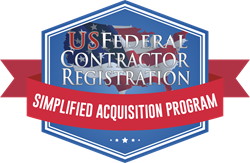 St.Petersbrug, FL (PRWEB) April 15, 2015
According to the USA Spending website, the United States Federal Government spent $428 billion on government contracts and federal procurement in 2014. Over 60,000 procurement officers and government buyers were involved in the spending through a wide range of contract types from micro-purchases to Contracts by Negotiation. The market for small business involvement in government contracting grows by the minute while federal agencies like the General Services Administration (GSA) create more GWAC designed for larger, more experienced government contractors. Meanwhile, procurement officers still have to spend 23% of their overall contract budget on small business government contractors. That leaves almost $100 billion in federal funds for small businesses. So what is being done to help small businesses win these available government contracts?
According to the 2015 poll conducted by GovernmentContractingTips.com, the most asked questions by businesses brand new to government contracting were the following:
1. How do I qualify my business for government contracting?
2. What is the SAM/CCR/ORCA Registration?
3. How do I market my business to the Federal Government?
4. Where can I find government contracts?
5. Is there an easier way to win contracts besides?
6. Is there a program that I can enroll into to help my business win contracts?
7. How do I receive payment from a procurement officer?
8. What is DSBS?
9. How do I renew my government registration?
10. What are simplified acquisition contracts?
US Federal Contractor Registration has found a solution for businesses looking to become registered in SAM, branded in the federal marketplace, and ready to begin networking with procurement officers. This solution comes in the form of an annual renewable program called the Simplified Acquisition Program. The program was named after the lucrative simplified acquisition contracts, which are better known as one of the bets kept secrets in government contracting. Max Timko, Director of Marketing for US Federal Contractor Registration stated, "Simplified Acquisition contracts are the low hanging fruit in government contracting. Once you find a buyer that has them available it can be a gold rush for the business owner. Simplified Acquisition contracts are government solicitations between $2,500 and $150,000. Government buyers do not have to record these awards in FAPIIS, which makes the process of awarding these contracts much easier. These contracts offer an easier buying process and can even be issued in large volume in needed through streamlined buying procedures like WAWF and SmartPay cards. Small businesses that are not taking advantage of these types of contracts are missing out on thousands and even millions of dollars every year. Our Simplified Acquisition Program has helped our clients win nearly a billion dollars to date that is real success that can be measured."
The Top 5 reasons why businesses decided to enroll into the Simplified Acquisition Program according to a poll by US Federal Contractor Registration were:
1. After seeing a competitor gain access to the Simplified Acquisition Program and secure a lucrative no bid contract.
2. Businesses wanted to become registered in SAM and begin marketing to government buyers.
3. Businesses wanted to start receiving bid/available contract notifications directly to their inbox.
4. Businesses wanted to create a Government-Formatted website with all of their federal information that would be seen by government buyers.
5. Businesses wanted to begin networking with government buyers on a direct level (phone, email, text, etc).
The Simplified Acquisition Program has been US Federal Contractor Registration's most successful government marketing program released to date. This program prepares a contractor for available opportunities, lays the brickwork for showcasing their federal profile and presents necessary materials used in government marketing. Once US Federal Contractor Registration approves a business for enrollment in the Simplified Acquisition Program there are several strategies businesses are encouraged to implement to increase their chances at winning available opportunities. Businesses must establish relationships with government buyers, distribute their Capability Statement and/or Government Formatted Website, and work towards establishing Past Performance for their business.
Every tier of the Simplified Acquisition Program from the completion of the SAM Registration to the finished product of the Government Formatted Website will prepare a contractor for the road ahead. Hundreds of contractors have created a vast portfolio of excellence in government contracting thanks to the implementation of the Simplified Acquisition Program. Businesses that would like to learn more about the Simplified Acquisition Program can visit http://www.simplifiedacquisitionprogram.org/ or call the Contractor Helpline at (877) 252-2700 Ext 1 to speak with a live Acquisition Specialist about 2015 enrollment.