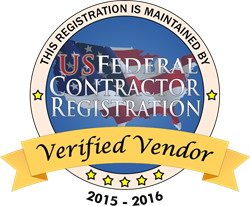 Washington D.C. (PRWEB) April 23, 2015
The United States Federal Government as of 04/22/2015 has 716 open Solicitations in Florida where they are currently seeking out properly registered government contractors. According to the new USA Spending website, the federal government has so far spent over $146 billion in government contracts over the course of 871,735 government transactions in 2015. Florida specifically has spent almost $3 billion in government contracts in fiscal 2015. Please see the below available contract released by US Federal Contractor Registration, additional Florida contracts can be found at https://www.uscontractorregistration.com.
US Federal Contractor Registration is reporting the release of the Propel Mometasone Implants Solicitation in Florida posted to FedBizOpps (FBO) on April 22, 2015. The Propel Mometasone Implants Solicitation response date is currently set in record for April 29, 2015. Every business interested in bidding on the Propel Mometasone Implants Solicitation must be properly registered in System for Award Management (SAM), as well as have the North American Industry Classification System codes 3339113 - Surgical Appliance and Supplies Manufacturing, and 339 - Miscellaneous Manufacturing filed in their SAM account/vendor profile.
Below is a copy of the Propel Mometasone Implants Solicitation as originally posted to FedBizOpps (FBO) on April 22, 2015:
The Air Force Test Center Operational Contracting Squadron (AFTC/PZIOA) Eglin AFB, FL intends to award a sole source contract to Intersect ENT, 1555 Adams Drive Menlo Park, CA 94025, for Propel Mometasone Implants. The anticipated contract will be a Firm Fixed Price (FFP) Commercial Purchase Order.
The statutory authority which permits other than full and open competition for this acquisition is 10 United States Code (USC) 2304 (c) (1), as implemented by FAR 13.106-1(b). This authority is supported by an approved Sole Source letter. It is the Government's intent to proceed with this sole-source action. The applicable NAICS code is 339113. The size standard as defined by the U.S. Small Business Administration is 500 employees.
Requests for copies of a solicitation in response to this notice will not be honored or acknowledged. A determination by the Government not to compete this proposed action based upon responses to this notice is solely within the discretion of the Government. Information received will be considered solely for the purpose of determining whether conducting a competitive procurement is in the best interest of the Government. All information submitted should support the offeror's capability to provide the items required, and shall be furnished at no cost or obligation to the Government. Responses must be in writing and must provide clear and concise documentation indicating an offeror's capability to provide these services. Responses must be received by 8:00 am CST on 29 April 2015. Verbal responses are not acceptable and will not be considered. Responses and questions shall be submitted via email to james.mullis.3(at)us(dot)af.mil. Businesses must be registered in System for Award Management (SAM) prior to contacting.
Businesses that would like to learn how to bid on available opportunities or register in SAM can call Acquisition Specialist Justin Jones at 1 (877) 252-2700 Ext 757. Vendors have been enrolling in the Simplified Acquisition Program to win available government contracts, network with procurement officers across the nation, and qualify their business for government contracting. Businesses that would like to learn more about the Simplified Acquisition Program can visit http://www.simplifiedacquisitionprogram.org/.