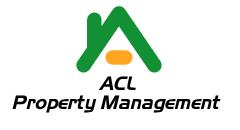 US home sales are likely to be weaker-than-earlier-anticipated in the spring of 2014
San Francisco, CA (PRWEB) April 02, 2014
According to full-service real estate and property management firm ACL Real Estate and Property Management, US home sales are likely to be weaker-than-earlier-anticipated in the spring of 2014, following the harsh winter and the upsurge in prices across the nation. The S&P Case Shiller Index shows an almost 82% rise in home prices in the Bay Area alone in December 2013, as compared to January 2000, the company adds.
According to ACL Real Estate and Property Management, the high property prices might be driving first time home buyers away. Statistics published by the National Association of Realtors (NAR) shows that while first timers accounted for 30% of all home sales in February 2013, they only made up 28% of the buyers in February 2014. At the same time, the US Census Bureau revealed that 69.2% of Americans were home owners in 2004, while only 65.2% own their homes a decade later in Q4 2013.
The rising home prices have also affected resales, says an article by Reuters, which dropped 0.4% to an annual rate of 4.6 million units in February 2014, lowest since July 2012. Reuters also noted that the number of investors and cash buyers, who had been responsible for the early stages of the housing recovery, also seems to be declining. According to data published by RealtyTrac, investor purchases accounted for only 5.2% of all home sales in the US in January 2014, down from 8.2% recorded a year ago.
"Salary increases have been muted, unlike the recent rise in mortgage rates, which has definitely affected the affordability of homes," says a spokesperson from ACL Real Estate and Property Management. "In addition to this, the harsh winter has led to lower number of homes being listed for sales – all pointing to a dampening of sales for Spring," the spokesperson adds.
With years of experience and a proven track record in quality service and reliability, ACL Real Estate and Property Management is one of the fastest growing full service real estate and property management firms in the East Bay and Peninsular areas. The company has a successful track record of assisting home owners in both selling and buying any type of property. The company also offers comprehensive property management services that ease the process of selecting tenants, maintaining the home and ensuring timely rent collection for homeowners.
1) https://smallbusiness.yahoo.com/advisor/handicapping-first-time-homebuyers-155043507.html
2) http://www.icrier.org/pdf/10-12-09-2.pdf
3) http://www.reuters.com/article/2014/03/20/us-usa-housing-affordability-idUSBREA2J1ME20140320