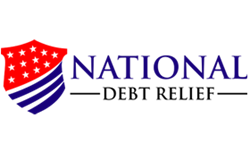 Technology can help avoid financial disasters
Miami, FL (PRWEB) May 19, 2015
National Debt Relief shared in a recent article published May 8, 2015, on how consumers can use technology to their financial advantage. The article, titled "Why You Should Let Technology Take Over Your Financial Life," shares some valuable tips on how technology can be used to help make financial management a little bit easier than before.
The article starts off by pointing out that there are troubling points in a consumer's life that involves their finances. It can be trying to estimate if they still have enough in their salary to cover their card expenses which they racked up for the month or if their checking account can still pay for all the items they have picked up in the grocery.
This is where technology can give a lending hand and put consumer's fears to rest. Technology can help avoid financial disasters such as neglecting to pay a bill on time or even being denied a card payment because the card is already maxed out. These are just some of the instances where technology can help.
The article shares that before automating and relying everything to technology, there are a few things that they need to take into consideration. The first one is making a list of the bills that can be automated. It can be done either through the bank themselves or bill paying services though the later might add certain fees for conducting online payments.
Creating a separate account is another thing consumers might want to consider which they can use to pay for the automated bills. The idea is to add about 15% buffer to the average bill payment every month when creating an automatic transfer to cover unexpected increases and prevent any overdraft charges and fees.
It is also important to ensure that there is enough savings in the account that is about two month's worth of the payments before enrolling the bill payments. This will help ensure that the account does not run out of funds. To read the full article, click this link: [http://www.nationaldebtrelief.com/why-you-should-let-technology-take-over-your-financial-life/