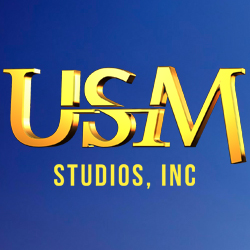 Our upcoming segment will enlighten viewers with solutions to the top health questions.
Coral Springs, FL (PRWEB) April 23, 2015
Every day, it seems as if a new medical research report is published with yet another astounding finding. USM Studios' programming will aim to answer the top health questions most people have and want to know. Questions about the data integrity of electronic health records, the benefits of tele-health, and informative views on top medical problems facing viewers will be included. The educational segment will air soon on most regional cable television networks throughout the county.
For more than thirteen years, USM Studios, Inc. specialized in developing, producing, and distributing programming for diverse audiences. Today, from the corporate headquarters in Coral Springs, Florida, the editorial and business teams collaborate to provide new and exciting programming, as well as social media marketing, public relations campaigns, Internet marketing, consulting, and other multimedia services. The video marketing and video production company is a quality content provider.
USM Studios delivers award-winning content through a variety of media, including television, social networks, websites, and in-person events. The fully-integrated communication solutions are designed to increase the value of a brand and help businesses reach success. The experienced team of producers, designers, consultants, and editors work with individuals from leading companies across the world. To learn more or connect with the studio on popular social media platforms, please visit usmstudiosinc.com.