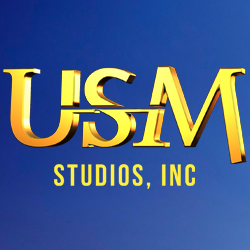 Plan a day or a week with fun-filled activities that everyone from grandma to the baby can enjoy together.
Coral Springs, FL (PRWEB) March 14, 2015
The producers of USM Studios, Inc. announce family-friendly programming on great recreation ideas. Families face more distractions these days than ever before. The technological era is here and is stealing precious quality together time. Activities that the entire family can enjoy doing with each other, from vacations that inspire and challenge to rainy day fun in the house, are part of the programming to be presented. Play time is just as important for the parent as it is for the child. Get together. Have a blast with your family. Remember these days as warmly as you do birthdays and other milestones. The fun and entertaining programming will air later this year on most regional cable television networks.
For more than thirteen years, USM Studios has specialized in developing, producing, and distributing programming for diverse audiences. Today, from the corporate headquarters in Coral Springs, Florida, the editorial and business teams collaborate to provide new and exciting programming, as well as social media marketing, public relations campaigns, Internet marketing, consulting, and other multimedia services.
USM Studios delivers award-winning content through a variety of media, including television, social networks, websites, and in-person events. The fully-integrated communication solutions are designed to increase the value of a brand and help businesses reach success. The experienced team of producers, designers, consultants, and editors work with individuals from leading companies across the world. To learn more or connect with the studio on popular social media platforms, please visit usmstudiosinc.com.