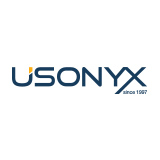 We provide VPS and server hosting services in Singapore for over 18 years.
Singapore (PRWEB) June 20, 2016
Usonyx Pte Ltd, a VPS and dedicated server hosting service provider in Singapore with over 18 years of experience, has released their new website and other product promotions. (https://usonyx.net/).
Aiming to provide visitors and customers with a fresh look and more user-friendly navigation features, the new website comes with a refinement of its product category and menu structure to enhance user experience when accessing product-related information. The new highlighted features of this website include the Community section where visitors can find themselves updated with the latest news, including important products and services updates, announcements, discounts and other useful information; the live chat feature that allows visitors to request for immediate assistance; and an added SiteLock protection to keep sensitive information and purchasing processes safe and private. A more efficient billing system has also been implemented along with the new website to ensure smooth and effortless purchases.
In conjunction with the release of the new website, Usonyx has also come up with new promotions. Priced from SGD 99 per month, Usonyx's fully managed dedicated server hosting features Single Intel Xeon® Processor E3-1231v3 3.4Ghz, 4C/8T, a free cPanel control panel license, free firewall protection, free unlimited backup protection, and a 99.9 percent uptime guarantee. All servers are hosted in a state-of-the-art data center in Singapore, backed by Usonyx's reputable 24-hour professional support.
Other high specifications include 32GB DDR3 RAM, 2x2TB SAS HDD on Hardware Raid 1, 100mbps bandwidth with unlimited data transfer and a 4-hour server setup time. The special promotion ends on 15 July 2016. For more information, visit: https://usonyx.net/dedicated-server
"We are constantly working to improve our services and make our offerings even more attractive to our clients," said Mr. Chan Kee Siak, chairman of Usonyx. "We are excited about launches of high performance dedicated server with affordable price. This will allow our clients to expand their business and reduce expenses."
About Usonyx
Usonyx's specializes in VPS and dedicated server hosting. Founded in Singapore in 1997, the company's principle is to provide the best web hosting solutions to its clients, stretching across the government sector, enterprise/corporate users, to even SMEs. With 18 years of solid experience in server management and web hosting, the company's commitments to customers include 24x7x365 professional technical support, 100% Customer Satisfaction Guarantee, friendly customer service team, 99.9% Network Uptime and 99.5% Server Uptime Guarantee.
For details of other promotions and products of Usonyx Pte. Ltd., which include dedicated server hosting, Virtual Private Server (VPS), shared web hosting, domain names registrations, SSL web certificates etc, visit https://usonyx.net/ or email sales(at)usonyx(dot)net.