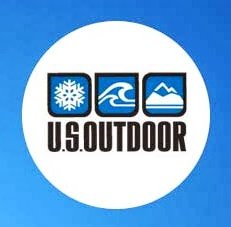 Portland, Oregon (PRWEB) December 23, 2014
Who: US Outdoor Presents: Rhapsody - Hosted by Damian Lillard in support of the Brian Grant Foundation.
What: The premier New Years Eve event of 2014. Rhapsody is a formal, black tie soiree and fundraiser.
Where: The historic Armory (est. 1891). Located at: 128 NW 11th Ave. Portland, OR 97209
When: Dec. 31st, 2014, from 8pm to 2am
In celebration of the New Year, Rhapsody, hosted by Damian Lillard of the Portland Trail Blazers and presented by US Outdoor in conjunction with the Brian Grant Foundation, looks to ring in the new year in a big way. Rhapsody is a formal, black tie event, with proceeds benefiting the Brian Grant Foundation and their mission "to empower those impacted by Parkinson's to live active and fulfilling lives." The event will feature door prizes signed by Damian Lillard, music by DJ Gemo, ball drop, an interactive light display by Really Big Video, and more!
Rhapsody will take shape the night of Dec. 31st, at the historic Armory located at 128 NW 11th Ave. Portland, OR 97209. The event will run from 8pm to 2am, with Damian Lillard, Trail Blazer's faithful and friends in attendance.
About US Outdoor: the iconic US Outdoor Store is a family owned outdoor retailer that has been operating in downtown Portland, Oregon, since 1957. Their establishment represents all levels of adventurers. US Outdoor shares a personal connection with Parkinsons; Founder Mervin "Merv" Solomon,was diagnosed with degenerative disease back in 2004. His continual pledge to give back to the community is at the core of US Outdoor, as is a strong Trailblazer fan base represented by the members of the fabled section, 314.
For more event info visit: http://www.RhapsodyPDX.com
Tickets are available here: https://portland.strangertickets.com/events/19949863/rhapsody-pdx