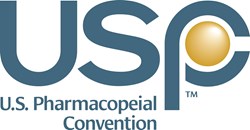 In the developing world, as much as 30 percent of medicines are of poor quality due to improper manufacturing, age or poor storage conditions or intentional counterfeiting.
Rockville, MD (PRWEB) December 03, 2013
PharmaCheck, a new inexpensive and portable tool with the potential to revolutionize detection of poor-quality medicines around the world, has been selected by Scientific American as one of the science magazine's "World Changing Ideas of 2013 — Ten ways science may jazz up our gadgets, help to solve our most intractable problems and save lives." PharmaCheck is featured in Scientific American's December issue.
In collaboration with the Promoting the Quality of Medicines (PQM) program of the U.S. Pharmacopeial Convention (USP), researchers from Boston University (BU) developed PharmaCheck, which is scheduled for field testing in early 2014 in sub-Saharan Africa, a region heavily threatened by poor quality medicines. Addressing this global threat is a key goal of PQM, which is funded by the U.S. Agency for International Development (USAID).
"In the developing world, as much as 30 percent of medicines are of poor quality due to improper manufacturing, age or poor storage conditions or intentional counterfeiting," said Dr. Patrick Lukulay, vice president of global health impact programs at USP and director of PQM. "These poor-quality medicines can cause severe side effects or death, particularly in populations in economically-challenged nations most vulnerable to their threats." Since 2009, USP has been providing technical assistance to regulatory, quality control and health care personnel in developing countries via PQM as a central strategy in the fight against substandard and counterfeit medicines.
Poor-quality medicines—especially those drugs used to treat malaria, tuberculosis and HIV—are an insidious threat to patients and public health around the world. A poor-quality medicine could be one without enough active ingredient, which can lead to drug resistance. In other cases, a medicine may have the correct amount of active ingredient but may be of poor quality due to poor manufacturing practices, which can compromise the medicine's ability to bring a clinical benefit to the patient.
BU and USP scientists have spent the last two years honing the technology behind PharmaCheck into an inexpensive, portable tool capable of assessing active ingredients in medicines. While other methods to screen for substandard or counterfeit products in the field are currently available, they are limited in their ability to quickly quantify the actual amount of active ingredient in a medicine sample as well as to determine how quickly that active ingredient dissolves so it can work as intended when taken (known as a medicine's "dissolution").
PharmaCheck could change all this by employing a unique combination of a fluorescent probe tailored to bind to an active ingredient in a specific drug and a silicon-polymer testing chip that detects the amount of light the probe emits. Software translates that light reading into an estimate of active ingredient concentration. Monitoring that signal over time indicates the ingredient's dissolution. Within minutes, a doctor, regulatory official or health worker can have critical insight about the quality of a medicine sample.
In early 2014, BU researcher Dr. Muhammad Zaman, developer of the technology, will conduct field tests on PharmaCheck through USP's Center for Pharmaceutical Advancement and Training (CePAT) in Accra, Ghana. The field tests will include probes for an antimalarial and an antibiotic drug. USP opened CePAT in May 2013 to help expand the number of trained experts and available tools to combat substandard and counterfeit medicines that threaten nations in Sub-Saharan Africa. A 2013 report on the quality of uterotonics (oxytocin and ergometrine) in Ghana found that over 90 percent of the samples tested by PQM failed either the test for the active ingredient or sterility, and only three of the 26 products tested were officially registered with the Ghana Food and Drug Authority. PharmaCheck could help identify poor quality uterotonics.
For more information, contact mediarelations(at)usp(dot)org.
###
The Promoting the Quality of Medicines Program (PQM) is made possible by the generosity of the American people through the United States Agency for International Development (USAID).
USP – Global Expertise, Trusted Standards, Improved Health
The U.S. Pharmacopeial Convention (USP) is a global health organization that improves lives through public standards and related programs that help ensure the quality, safety, and benefit of medicines and foods. USP's standards are used worldwide. For more information about USP visit http://www.usp.org. FY1418