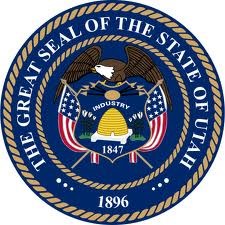 Our home security experts have put together the most comprehensive guide for home owners in Utah to learn about buying a home alarm system.
Salt Lake City, UT (PRWEB) August 17, 2013
The rankings are in, and Utah has a new top home alarm company, according to AlarmSystemReport.com. In order to be named the best company in the state, Alarm System Report conducted anonymous, secret shopper-style audits of alarm system companies throughout the state. A security team comprised of specialists from both the website and the state of Utah posed as customers of each company, and took a full assessment of all areas of the products and services provided by each company. In order to qualify for review, a company had to meet a minimum set of standards set forth by Alarm System Report.
Alarm System Report teamed with security and alarm professionals from the state of Utah in order to ensure that all information gathered during the review process was relevant to the specific security needs and concerns of Utah residents. In addition to utilizing the information found during the review process, the team also took into consideration information found on other third party sites, such as Angie's List and Yelp. After completing the reviews, the team convened to vote on the rankings and award a new company the top spot. Reviews, including ADT reviews and Vivint reviews, are now available on AlarmSystemReport.com.
"We are known for providing the most honest, unbiased and useful reviews in our industry," said a spokesperson for Alarm System Report. "We take special care with each review to conduct the process as thoroughly as possible, and our team members are among the most respected and experienced professionals in the home alarm industry."
The new reviews released by Alarm System Report place a heavy emphasis on the specific technology provided by each company such as the quality of cellular alarm systems because according to the company spokesperson, the rapidly changing technology available in the home alarm industry is an important consideration to many consumers during the process of selecting an alarm system.
Home break-ins and burglaries are on the rise throughout the country, and unfortunately are becoming increasingly violent. For this reason, home security is a top concern for many Utah residents, but the process of purchasing an alarm system can be confusing because of the growth of the industry and the amount of companies offering services. It's for this reason that Alarm System Report developed its unique system for comparing companies and providing consumers with relevant information.
In addition to reviews and rankings, Alarm System Report also provides other resources for consumers looking at home alarm systems, including blog posts, news, tips, industry updates, coupons, alarm system discounts and access to instant quotes.
Utah residents can now access the name of the top home alarm company in the state by visiting AlarmSystemReport.com.