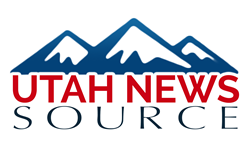 We help small business owners understand what makes a great story. Then we get that story in front of Utah newspapers, TV, radio, magazines, and blogs.
Salt Lake City, UT (PRWEB) May 27, 2015
UtahNewsSource.com, a leading site for businesses and organizations to reach the Utah news media, announces a new co-founder and an updated website. As part of the relaunch, the company is offering $10 off any press release during the month of June 2015. Using the service, anyone can quickly get their press release in front of Utah news media and bloggers.
As part of the change, Janet Thaeler @Newspapergrl, a long time supporter and customer of UtahNewsSource.com, has taken over the day to day operation of the site. The owner, Sarah Buhr will retain her interest. Buhr, a former KSL reporter, started the site in 2008 to assist clients of her public relations company, Big Star PR. Realizing that not everyone could afford to hire a PR firm, she wanted to provide a way to get media coverage for less.
"I wanted to give small businesses a lower cost option for getting press coverage," said Buhr, who now lives in San Francisco and writes for top technology website, TechCrunch.
To celebrate the changes and seven years in business, press release submissions at http://www.UtahNewsSource.com are $10 off during June 2015. Just use code GETPRESS.
Thaeler brings many years of PR and blogging experience to the team. Over the years she has used UtahNewsSource for her clients which led to TV, radio, newspaper and magazine coverage. She runs Utah Bloggers group on Facebook which has over 850 members and puts on events to connect Utah businesses and bloggers.
"Our goal is to help Utah small business owners understand what makes a great story and get it in front of Utah newspapers, TV, radio, magazines, blogs and elsewhere," said Thaeler.
A recent success story was from a group of college students from BYU Hawaii. The team is creating a documentary about their travels to Europe. They will rely on the generosity and stories about the generosity of LDS church members," said Thaeler. A press release on UtahNewsSource, targeting LDS and local news media, resulted in a story on KUTV Channel 2 News.
The redesign includes a completely new logo and design, more streamlined subscription options, and a dedicated blog with publicity tips. Reporters can sign up to get press release at http://www.utahnewssource.com/im-a-reporter