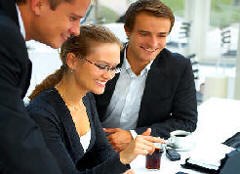 The amount of recovered losses that I have seen were significant enough to, not be ignored.
Philadelphia PA (PRWEB) September 30, 2013
Facility managers and building operators alike consider paying utility bills as a troublesome chore of dealing with fixed expenses. Few carefully analyze those billing statements and most simply accept what they are told. What surprises those responsible for utility bills is that what they trust as fair and accurate billing rarely is. The process of investigating incorrect billing, overcharges, and inappropriate tariff assessment is called Utility Bill Analysis and a unique specialty. These consultants not only identify and pursue these mistakes; they will correct the problem and prevent its future occurrence. Fortunately consultant auditors have set themselves up to effectively deal with accuracy in utility billing. These consultants are knowledgeable on how to spot inaccuracies that will benefit their client. Utility Bill Analysis firms rarely charge up front for their services; instead they agree to share the recoveries with the client. This is why this service is best suited for large organization with bills large enough to contain worthwhile recoveries. It is surprising the amount of money that can be recovered from even modest utility bills. Often tens of thousands of dollars can be returned to the building owner and in turn the consultant will prevent reoccurrence and share in the benefit for 2 to 5 years.
This service will cost the building owner nothing other than the agreement to share the recovered losses. According to Scott Milne, president of National Energy Technologies, "The amount of recovered losses that I have seen were significant enough to not be ignored." The Utility Bill consultant will attempt to recover funds overpaid to telecommunications, natural gas, electricity, water, sewer and waste removal. Imagine delivering a check for tens of thousands in recovered losses all from what is otherwise a totally free service. The analysis will require a careful examination of all utility contracts and all pages of 12 to 24 months of utility billing statements. A quality consultant will help you understand the nuances of utility billing, and how to prevent or avoid over payment in the future. With utility bill analysis being a no-cost service, it remains as one of the "low hanging fruits" of large building efficiency.
National Energy Technologies LLC has elevated the standard of excellence of Conservation Consulting Services by combining expertise in multiple utility reduction practices in a comprehensive yet holistic approach. We are a commercial facility conservation consultant specialist. Our firm will introduce and consult on targeted technologies designed to maximize utility savings with the shortest ROI. Our techniques will save from 5 to 25% on electricity, cooling, water, or fuel, by correcting inefficiencies in air conditioning, large refrigeration, lighting, laundry, compressed air, water flow and many other resource depleting activities. National Energy Technologies performs energy assessments, corporate counseling, public speaking, and can consult on demand response, deregulated energy contracts as well as ongoing energy modeling. Our technicians are efficiency specialists; and understand all aspects of large facility infrastructure. 800-984-0332